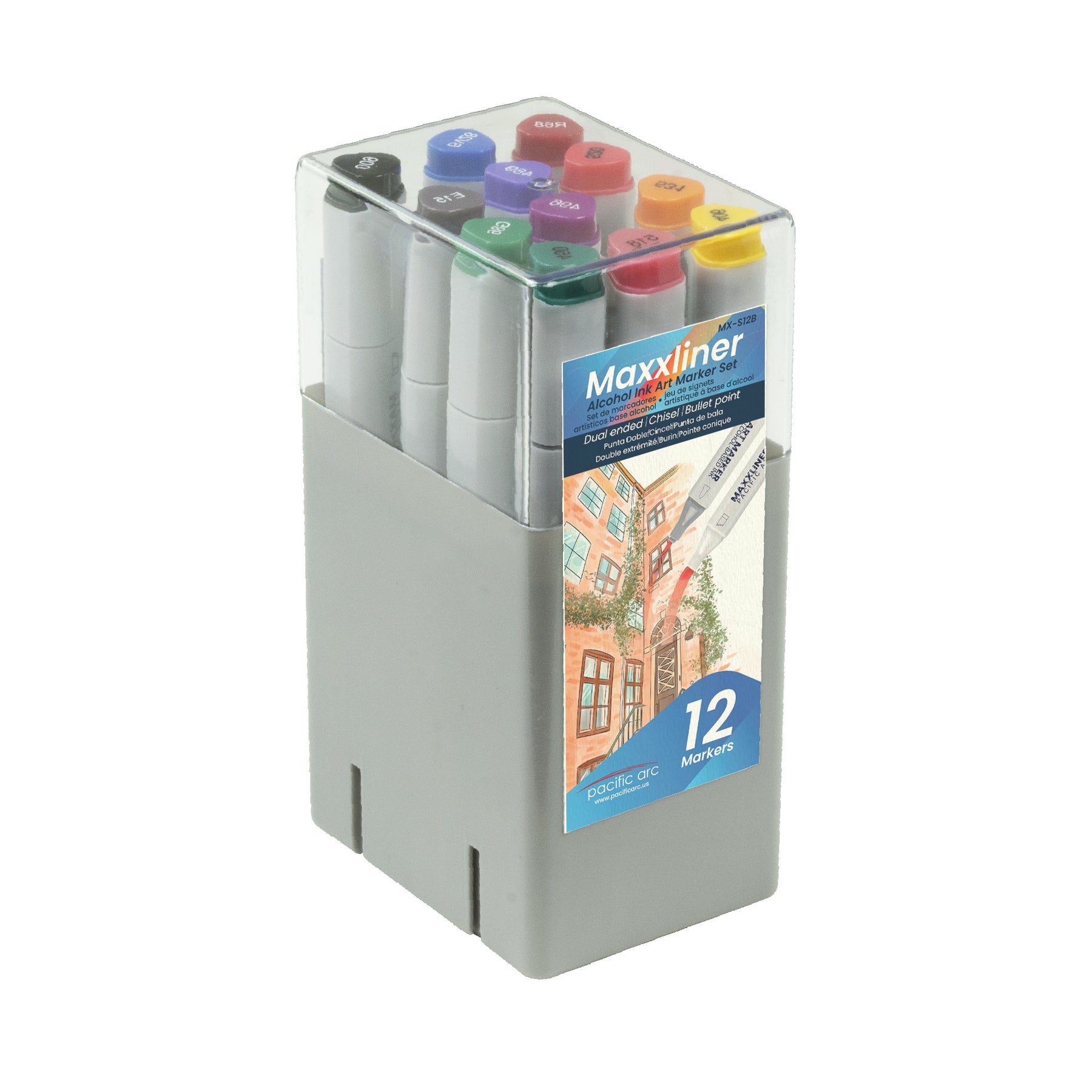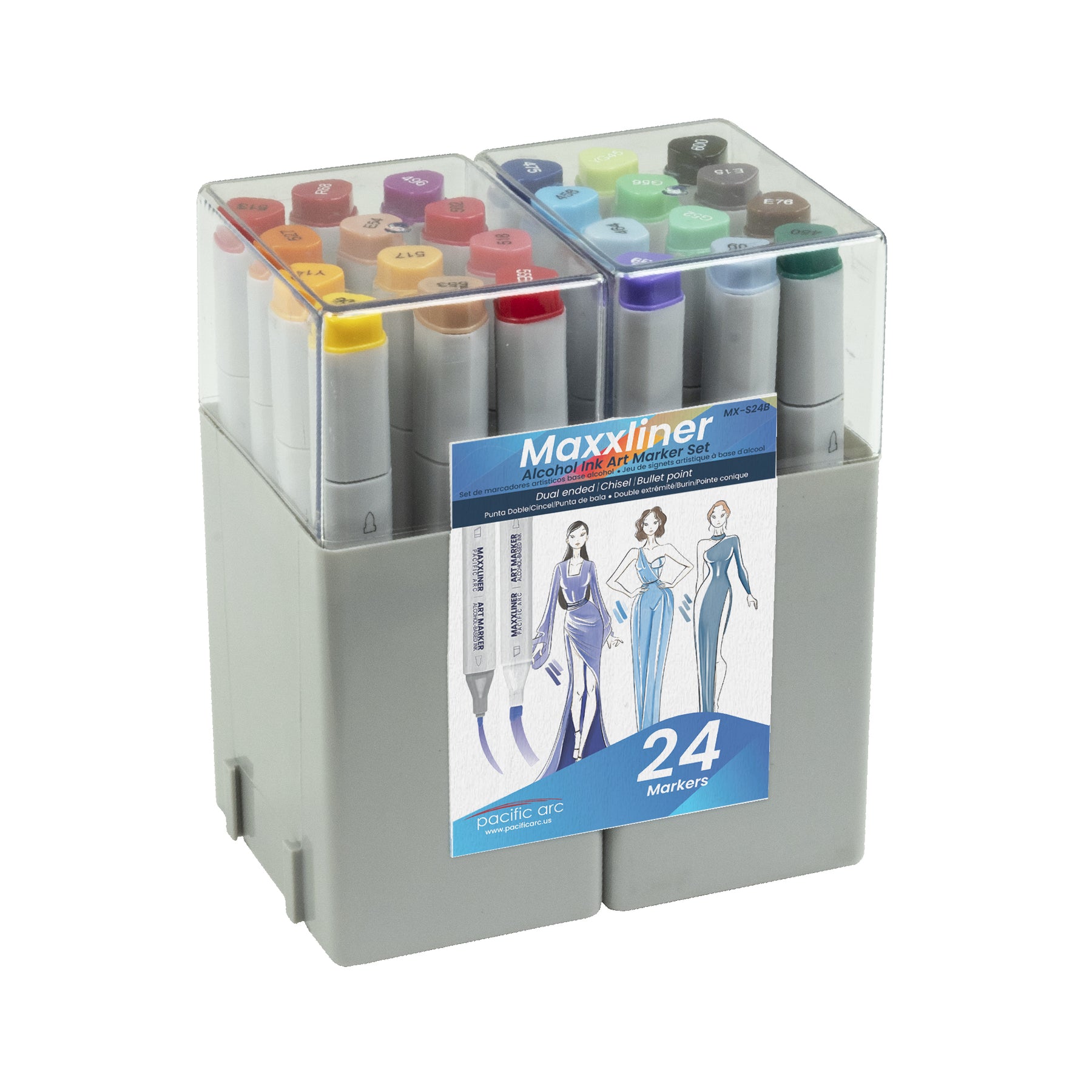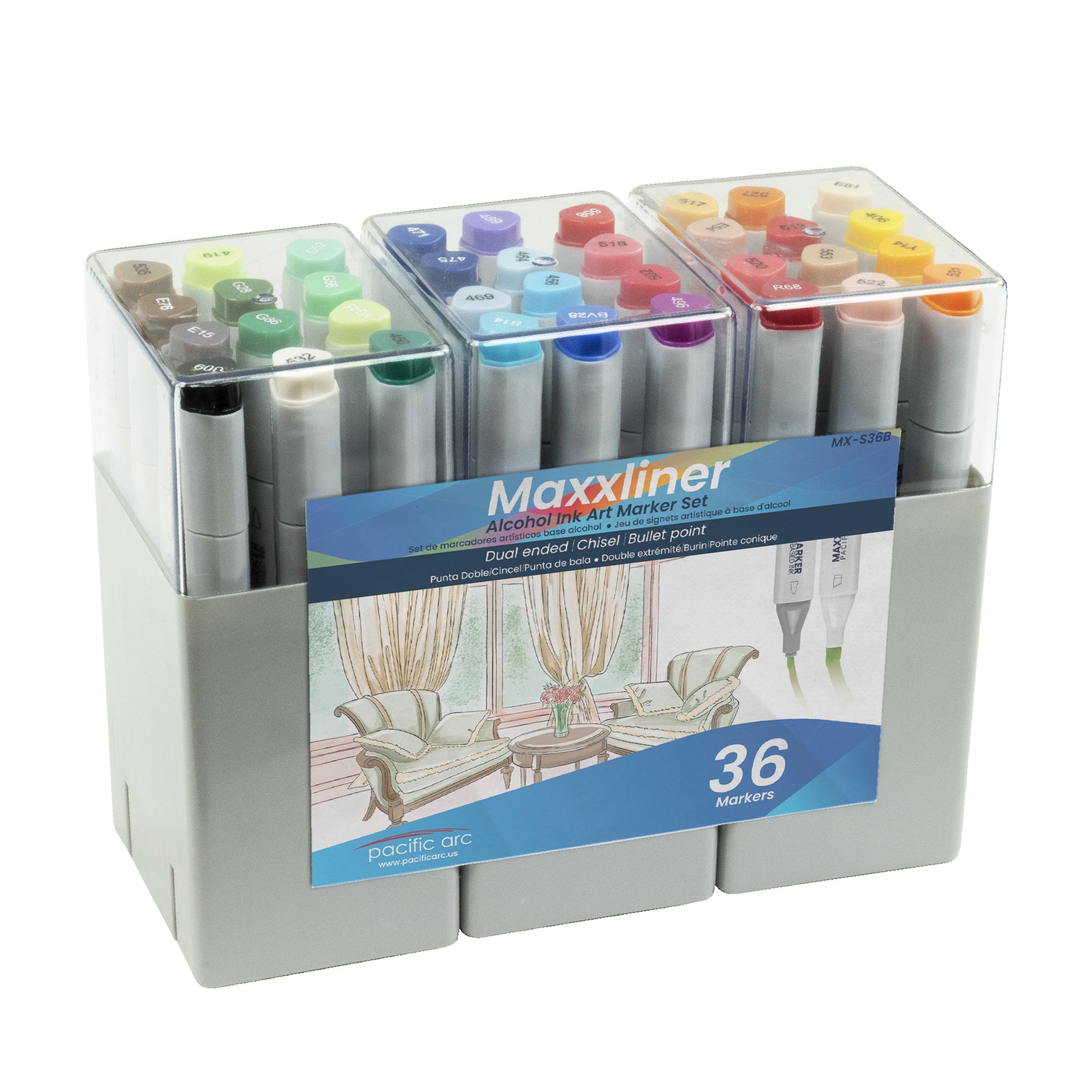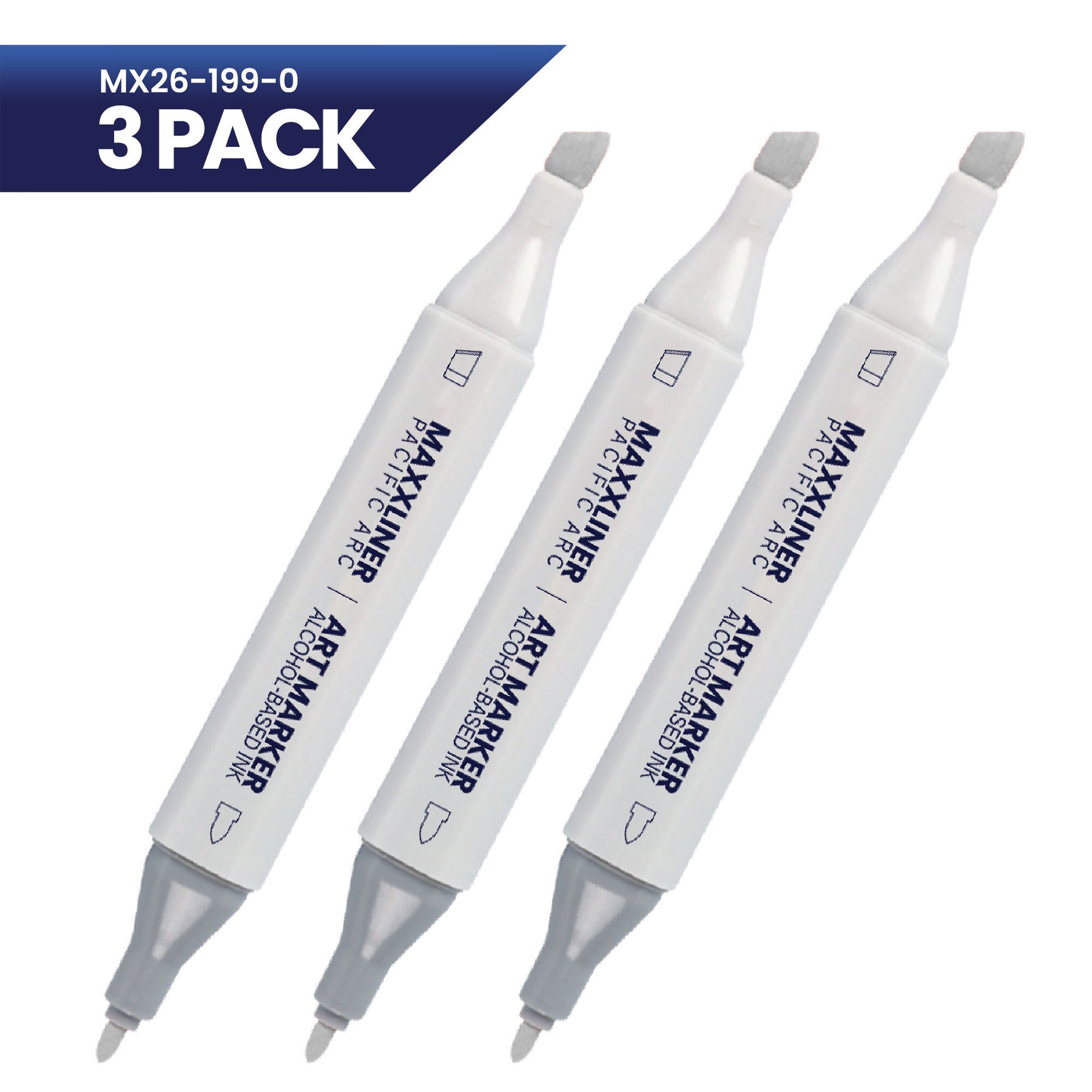 Pacific Arc - Maxxliner - Alcohol Based - Dual Tip Colorless Blender and Colored packs- For Artist, Professional or School Work.
ALCOHOL BASED MARKERS - The ideal dual tip marker for creating unique patterns in your artwork! Pacific Arc's Markers are fade-resistant and long lasting so you can be sure that your pieces will always look their best.

WIDE VARIETY OF COLORS - Choose from different packages ranging from 12, 24 or 36 vibrant hues, you can create colorful masterpieces that range from realistic to abstract art! The fast-drying, alcohol-based ink won't lose its vibrancy over time.

ALCOHOL BASED INK - Enjoy smooth coloring without streaks or smudges! As an added benefit, the alcohol-based ink dries instantly so you don't have to worry about ruining your work.

COLORLESS BLENDER - Make mistakes no more! Use the colorless blender to correct errors with surrounding colors or create highlights by adding depth and dimension to your illustrations.