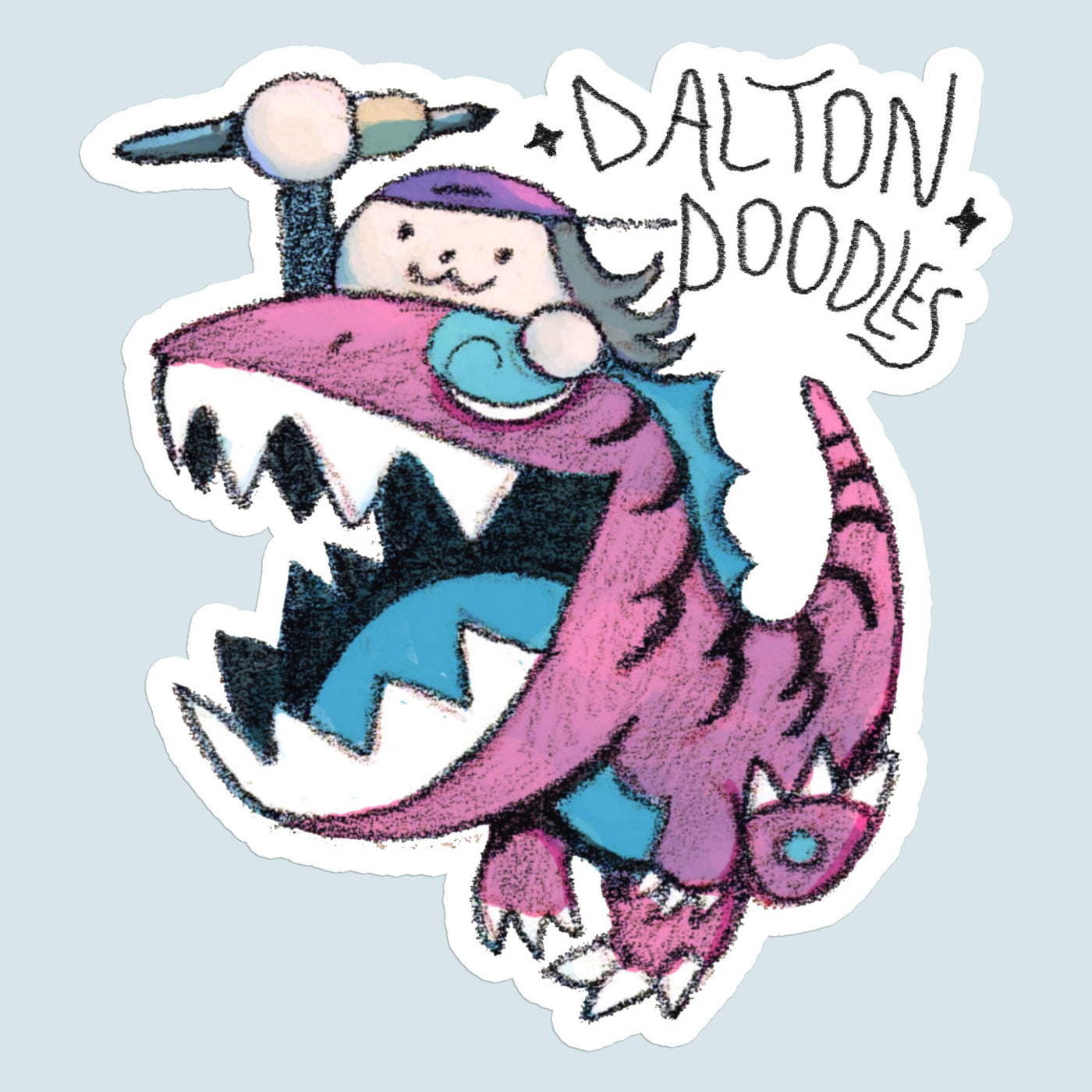 in collaboration with
Dalton Stark
Meet the @daltondoodles
A local Houston artist that creates fun drawings inspired by mystical creatures both real and in his imagination.
Watch him make his canvas come to life.
WHO IS
DALTONDOODLES
Daltondoodles is a Houston based artist who misses the dinosaurs. Dalton's art is often inhabited by dorky dragons, deadly monster girls, cute chimeras, and barefooted friends.
His work is inspired by the things he remains nerdy about and nostalgic for ever since he was a kid. He enjoys going on long walks, getting lost in his sketchbook, a fresh pad of sticky notes, and his pet snake, Buddy.