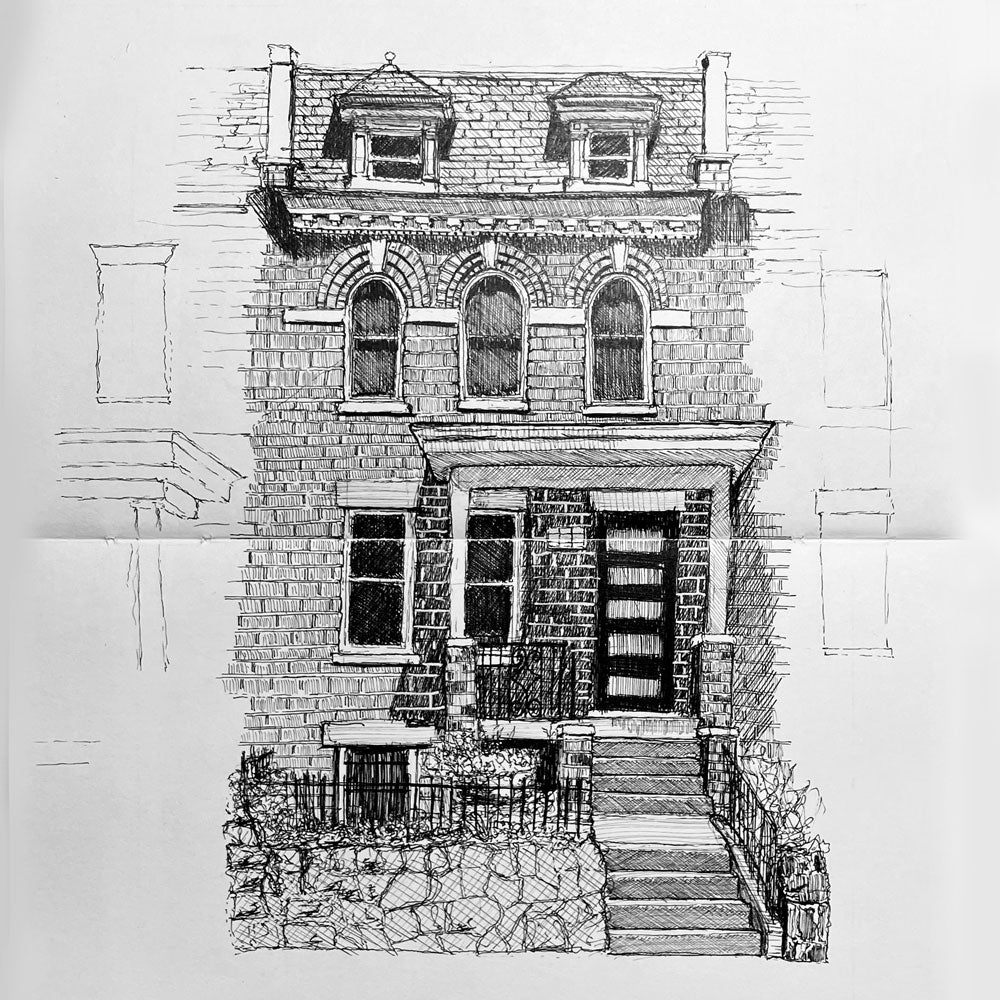 in collaboration with
Max Mcgee
A part-time artist passionate about improving his skills and sharing what he has learned along the way.
An inspiration for beginners and professionals alike, showing us what can happen with hard work and determination!
Check Out His Work:
TikTok: @sketchtothemaxx
Instagram: @sketchtothemaxx
who is
Sketchtothemaxx
I started drawing during the pandemic in 2020, I hadn't really drawn at all before then. I was captivated by pen and ink artists. Architectural renderings were the most inspiring. Seeing a single pen/color produce a piece with so much depth and scale was mind-blowing.
I was determined to learn so starting June 2020 I drew one drawing every day for a whole year. This was an incredible challenge and was geared towards improving my abilities. 
I don't consider myself an artist, I was working a 9-5 when I started drawing. I tend to wake up very early to get some drawing in before the day gets away. I look forward to improving my abilities, and sharing my knowledge and experience with others wanting to learn how to draw.