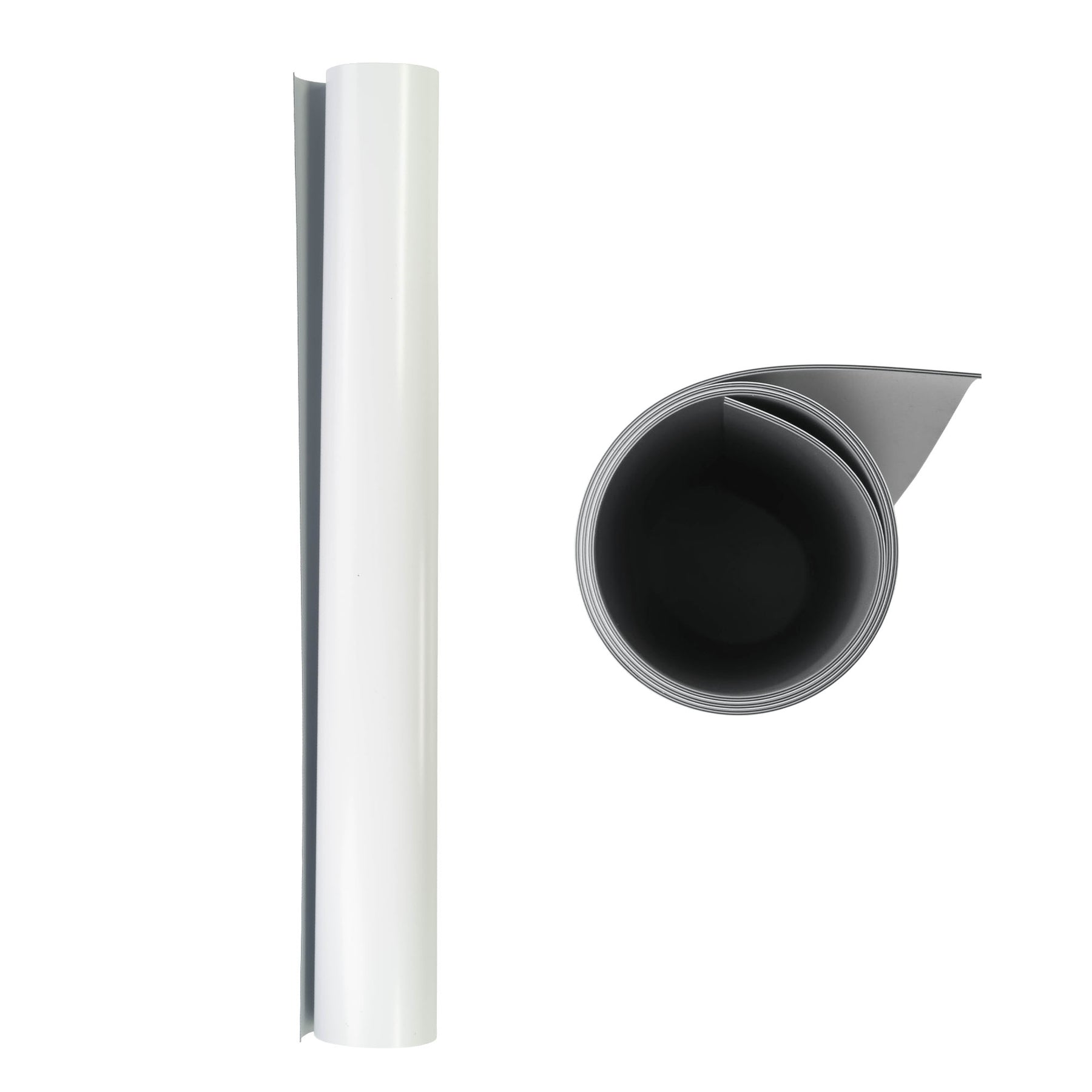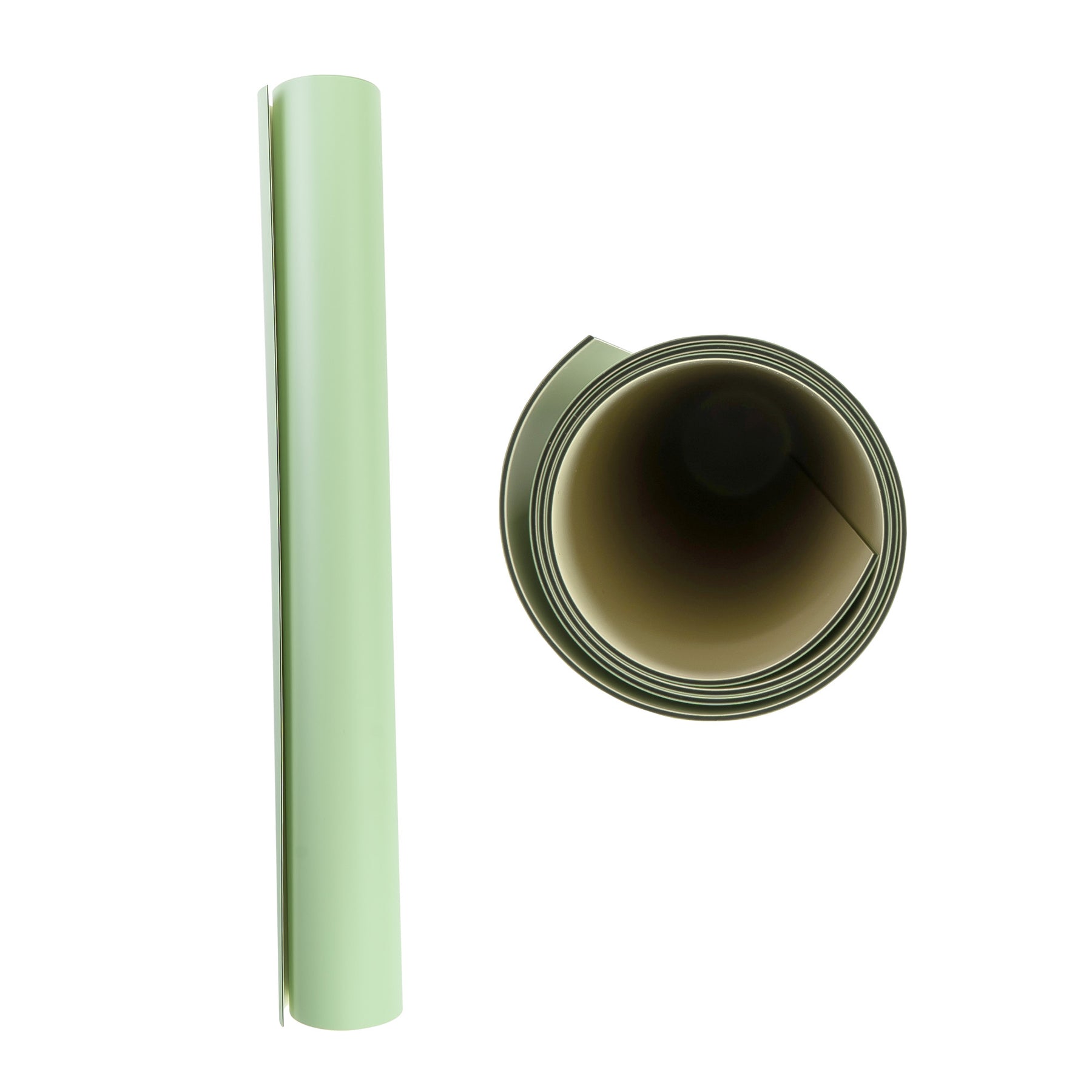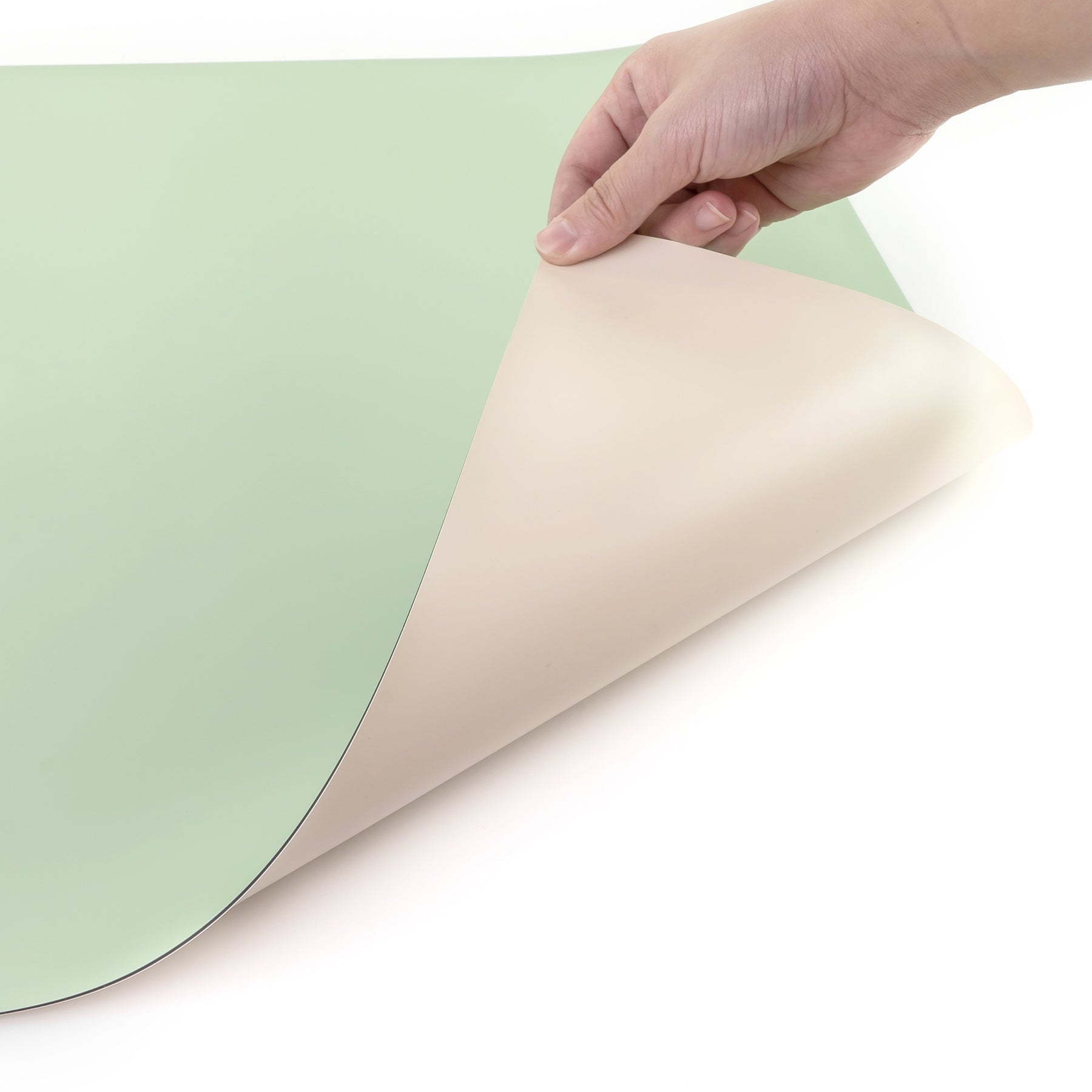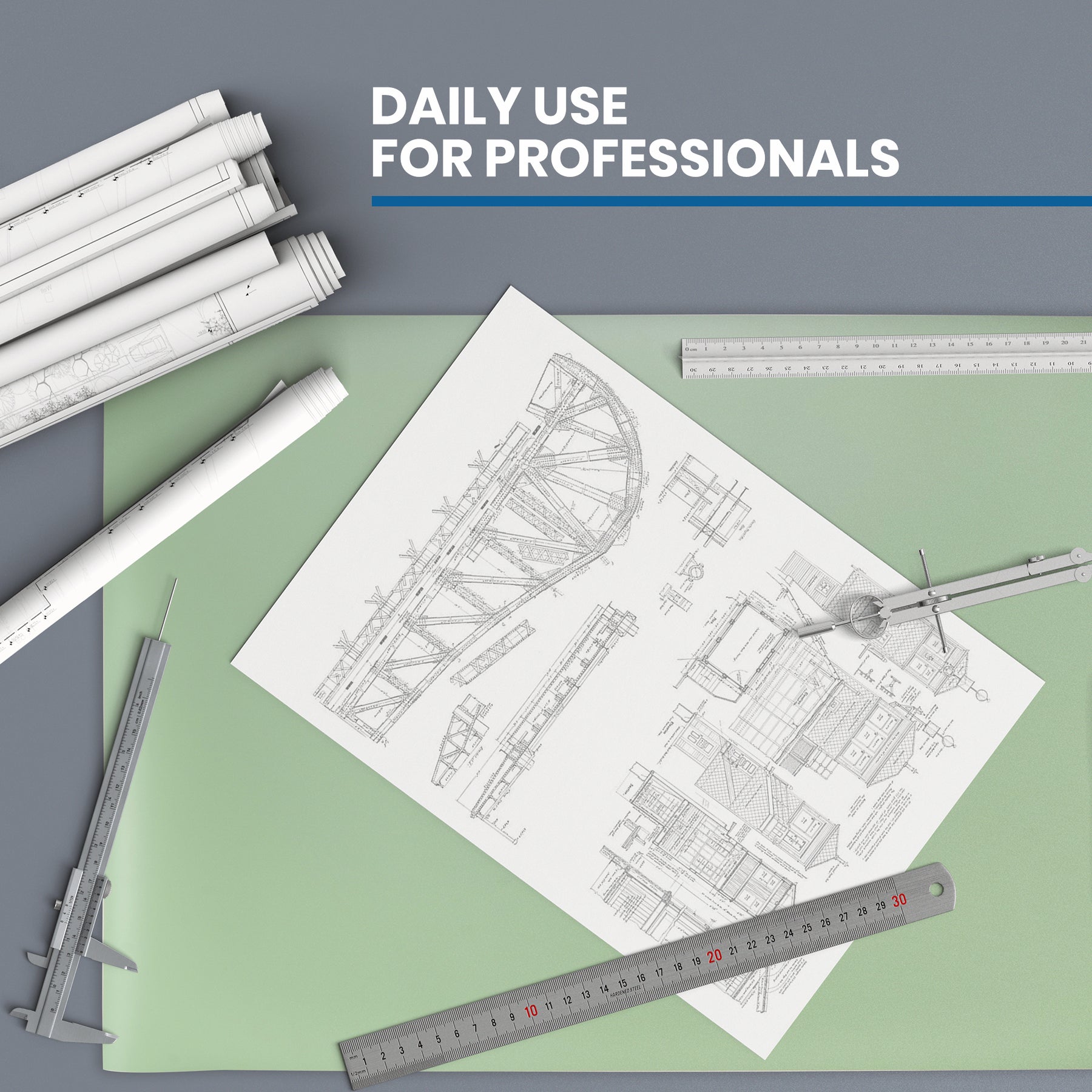 Pacific Arc, Vinyl Board Cover. Self Healing and Stain Resistant Green/Ivory Sheet,
Pacific Arc Vinyl Board Cover is the industry standard premier drafting mat. The self healing, durable, smooth, & stain-resistant work surface is perfect for drawing boards, tables & desks. 

5 ply self-healing flexible vinyl material  can be easily trimmed with any sharp knife and mounted to any surface using double-sided tape. 
Makes any work surface nearly impervious to damage
Provides a smooth and cushioned drawing surface
Self-healing and reversible; giving twice the working life
Made in Denmark
Self-healing flexible vinyl material
Durable & Flexible
Makes any work surface nearly impervious to damage, protecting your surface.
Double Sided
Double sided color makes it easy to work on either side for longer lasting daily use.
Strong Protective Layer
Vinyl board covers are strong and durable providing a smooth drawing surface.
Versatile
The high quality vinyl material of our board covers creates a flexible barrier between your work and drawing surface. Cut down to your desired size with scissors.
.
Protect Your Table
Protect your work surface from unwanted mars and nicks. The 5-ply self healing surface recovers quickly from compass points and other imprints.
Vinyl Board Cover Selection
Two color options
Grey / White
Green / Cream
Pacific Arc Promise
Free Shipping on all orders above. Feel confident with
easy returns and refunds on all orders.
FREE SHIPPING
We offer Free Shipping on all orders in the continental United States.
MONEY BACK GUARANTEE
If you aren't 100% satisfied with our products we'll issue a full refund.
AFTERMARKET SUPPORT
Have a question about an order or product? Need to replace a part? Our support team is here to help.