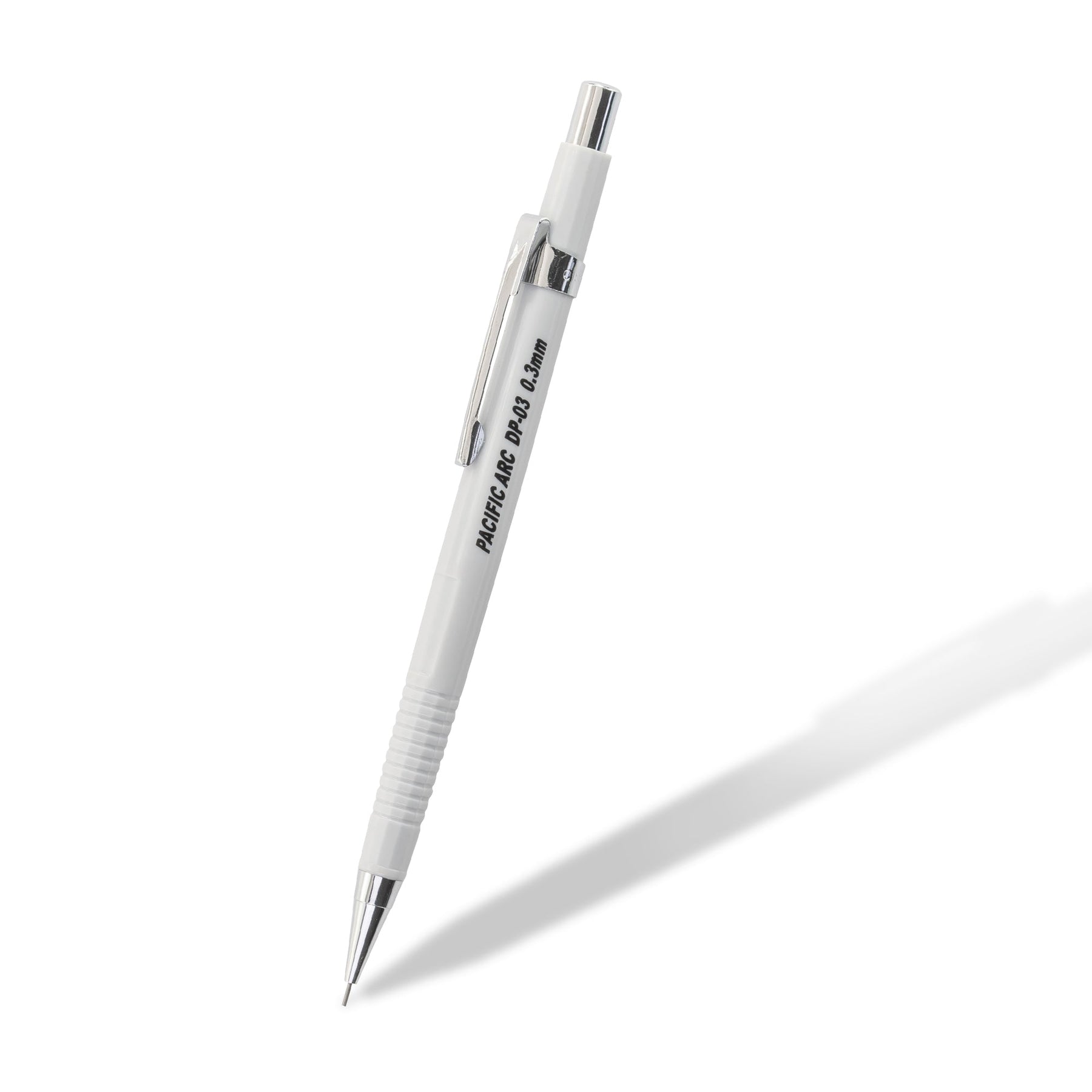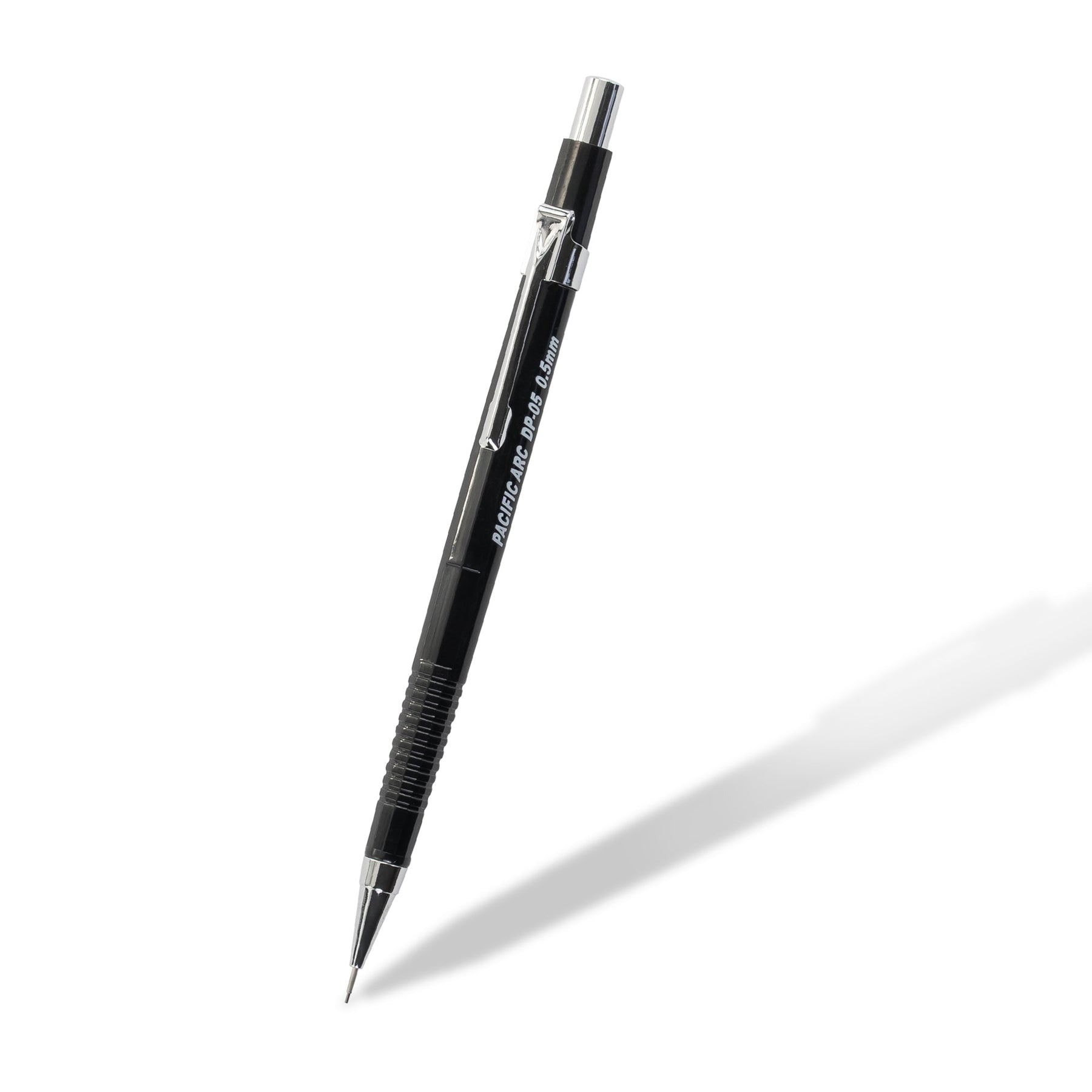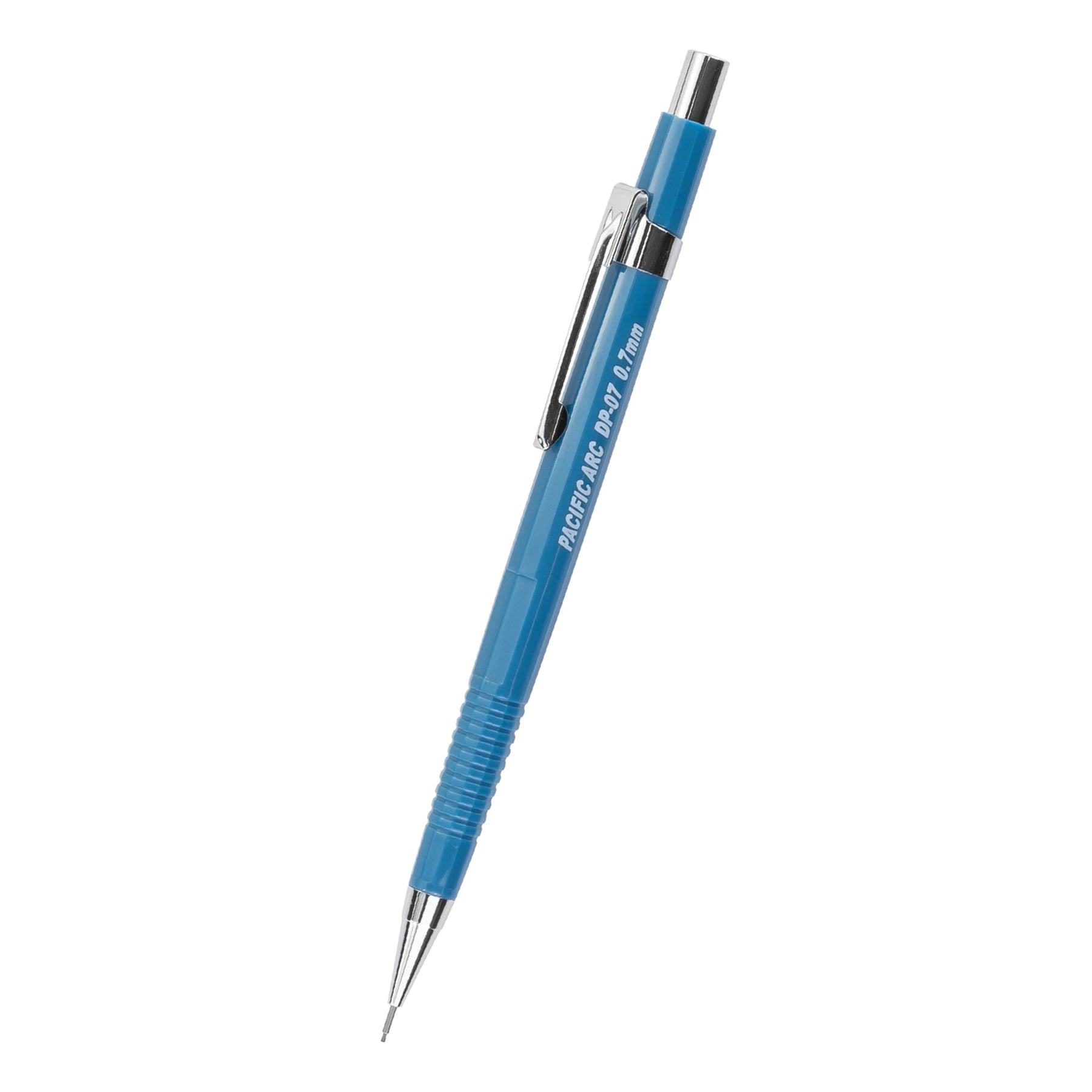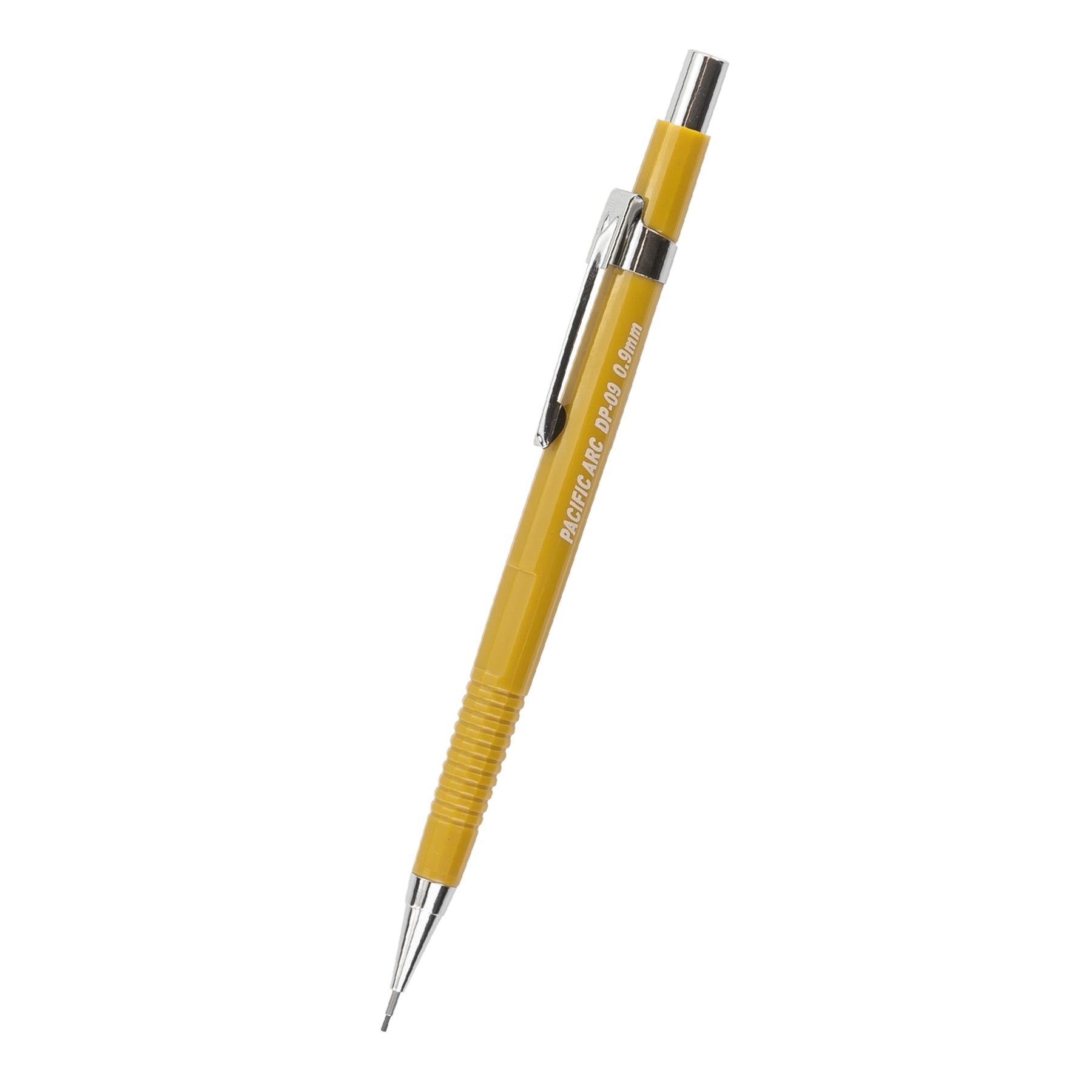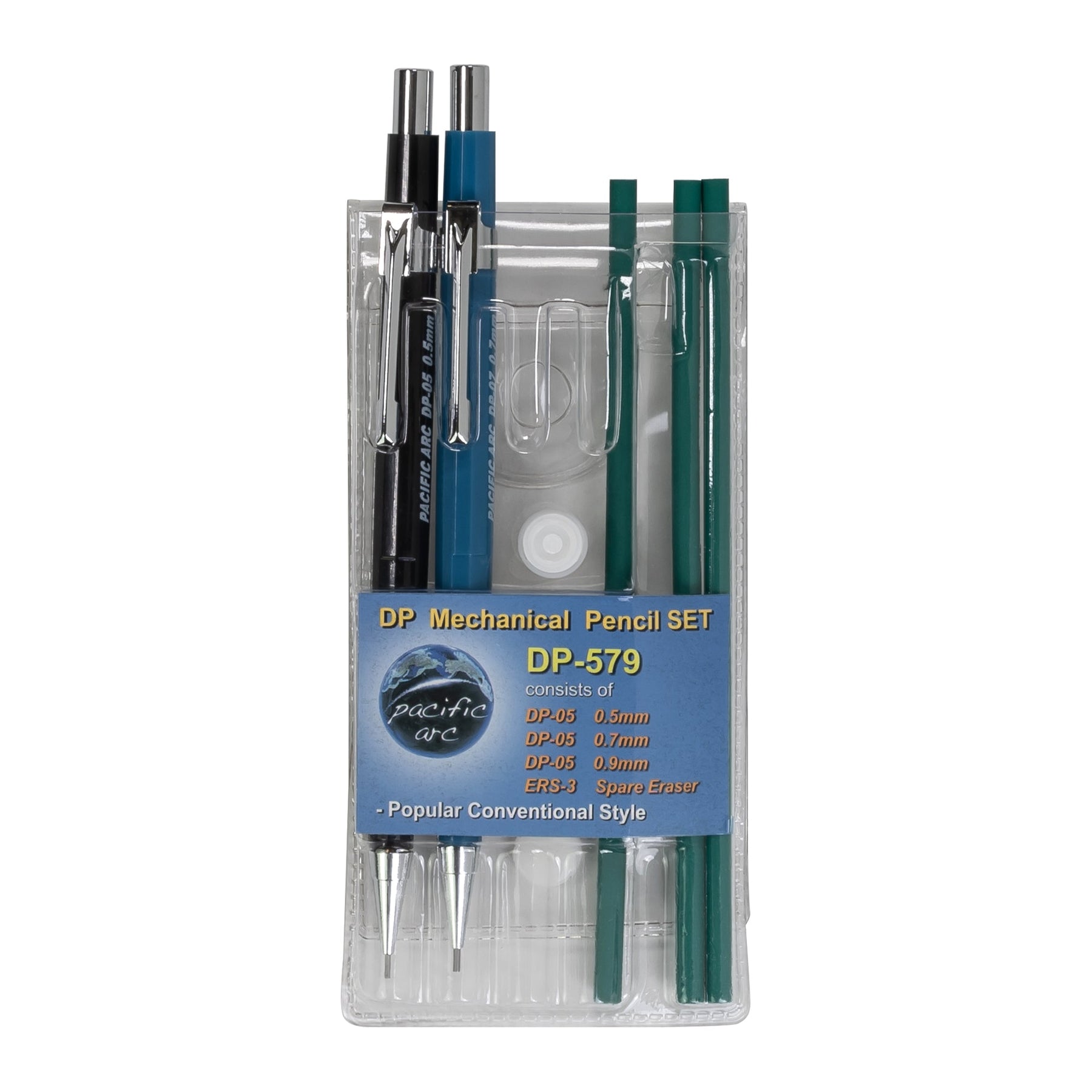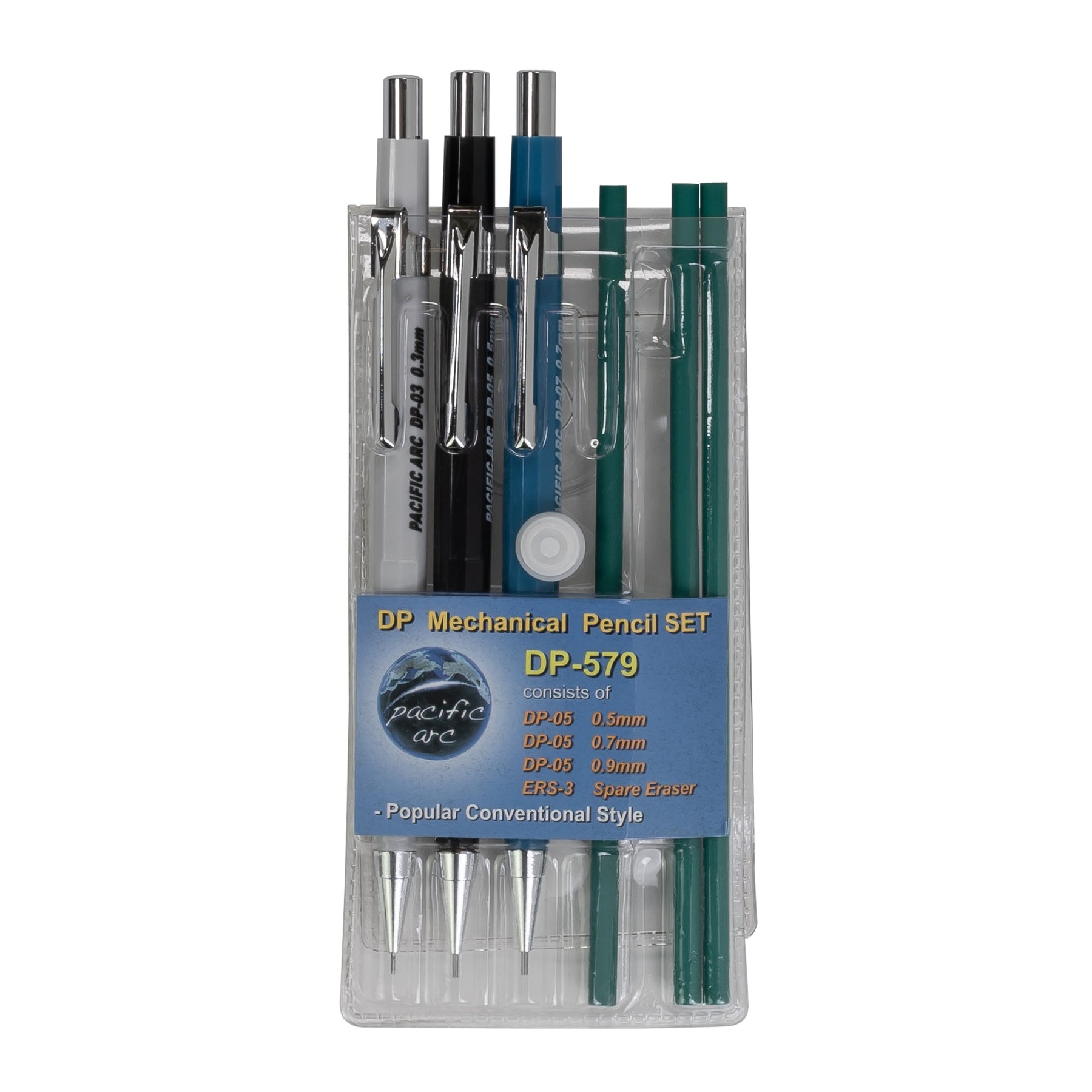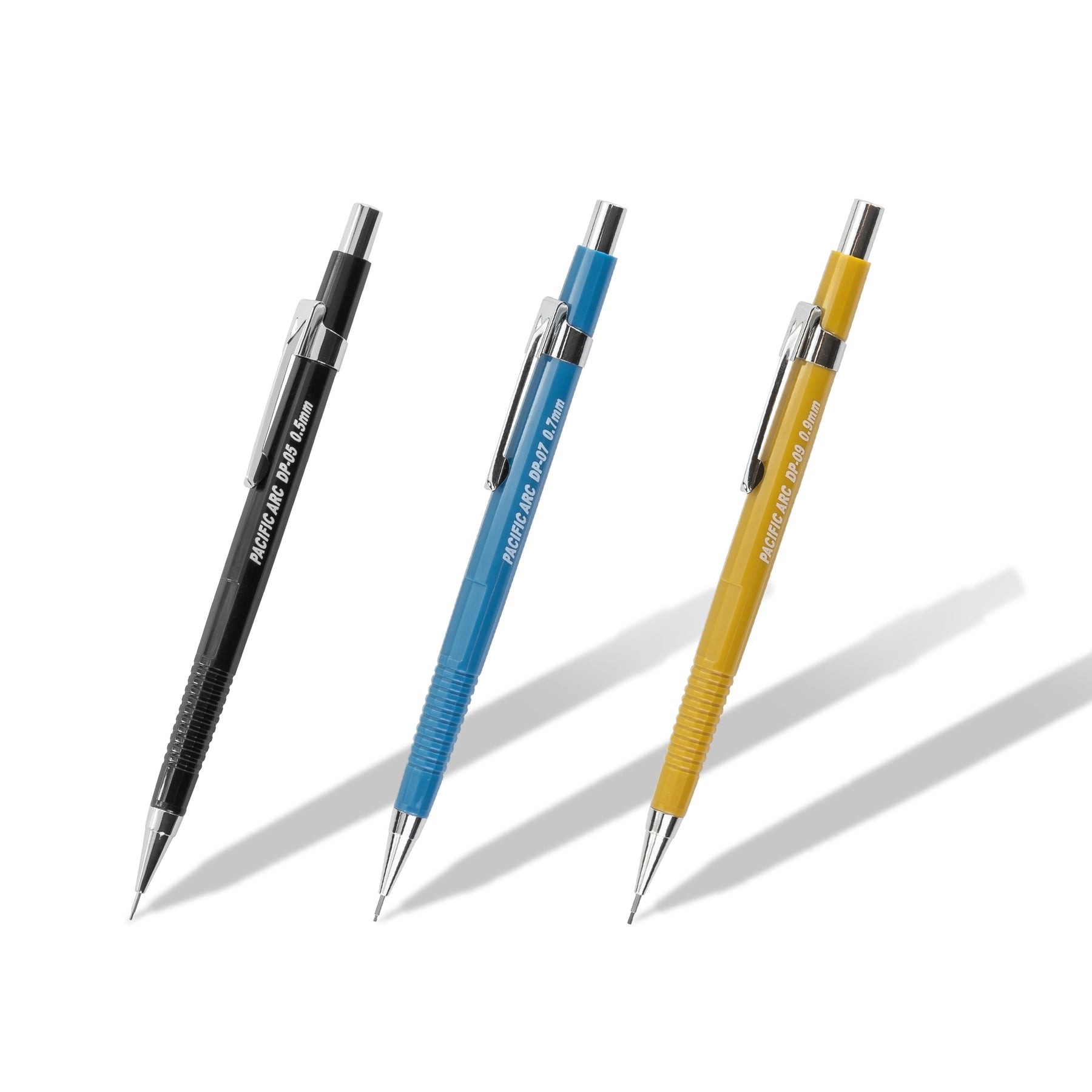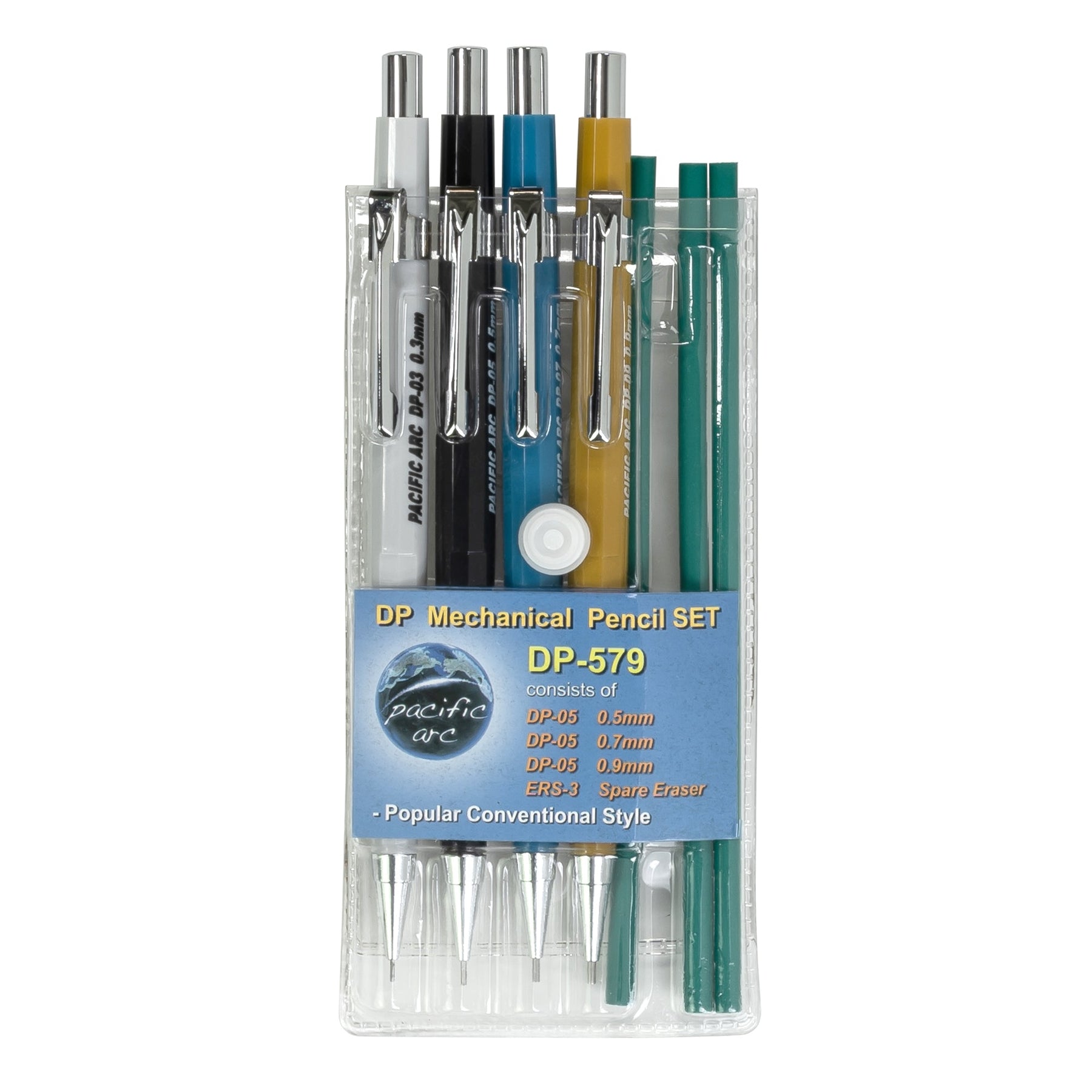 Pacific Arc, Traditional Fine Line Mechanical Pencil with Fixed Sleeve
The Traditional Fine Line Mechanical Pencil from Pacific Arc is a terrific and remarkable affordable basic tool that has all the classic features.
Size: 0.3mm / 0.5mm / 0.7mm / 0.9mm
Variety of Colors: Black / White / Yellow / Blue
High quality graphite included
Knurled Plastic Grip
Pocket Clip
Eraser under the cap
High quality graphite included
Eraser Included
Professional Mechanical Pencils
Create precise and accurate lines with Pacific Arc's Mechanical Pencils. Whether you are writing, drawing, or professionally drafting, these pencils are an essential tool for all.
Comfortable Handheld Design
The ergonomic grip is great for artists, engineers, architects, or anyone looking to create beautiful drawings with flexibility and ease.
Multiple Grade Lead Use
Manually adjust the grade wheel to show the lead grade currently loaded.
Pacific Arc Promise
Free Shipping on all orders above. Feel confident with
easy returns and refunds on all orders.
FREE SHIPPING
We offer Free Shipping on all orders in the continental United States.
MONEY BACK GUARANTEE
If you aren't 100% satisfied with our products we'll issue a full refund.
AFTERMARKET SUPPORT
Have a question about an order or product? Need to replace a part? Our support team is here to help.