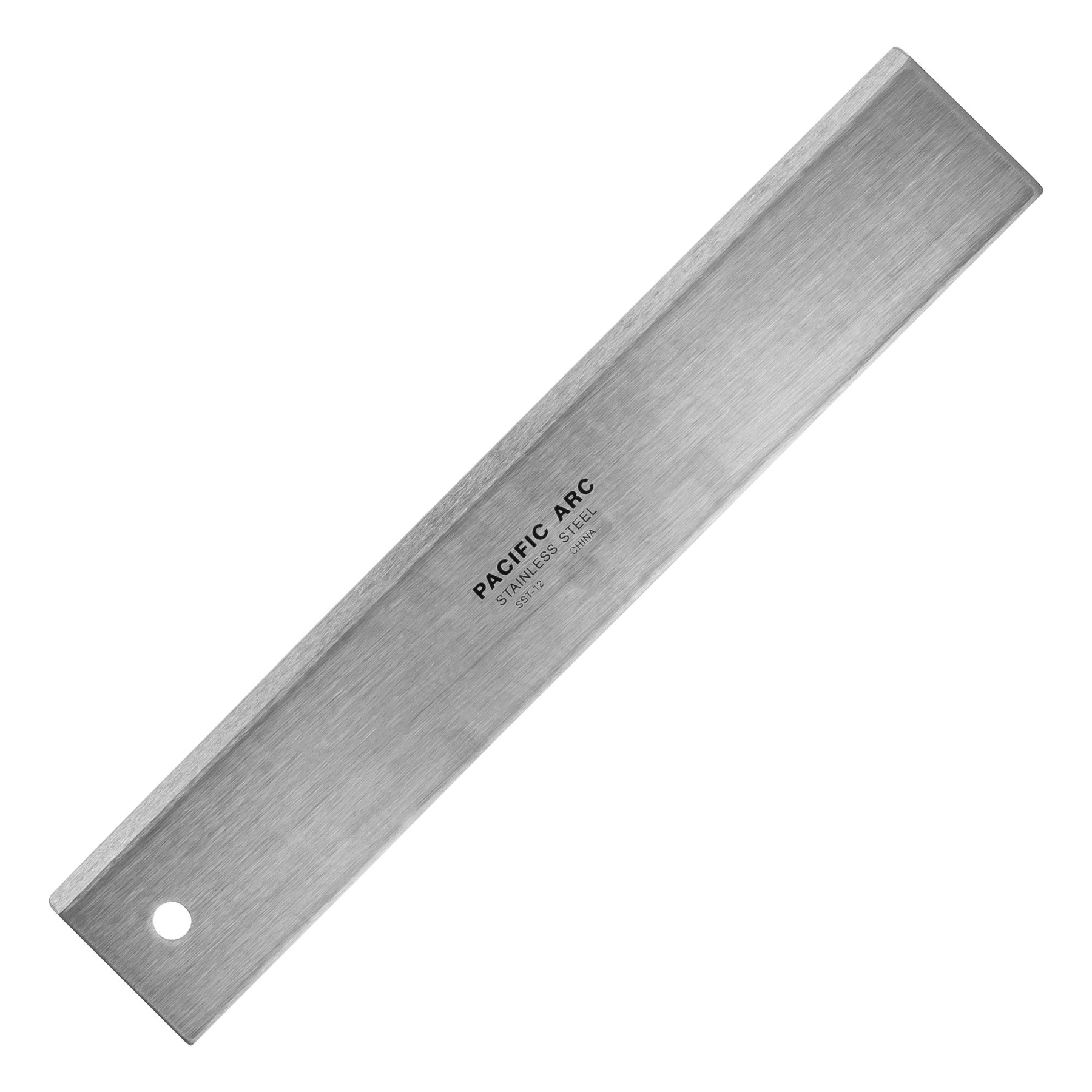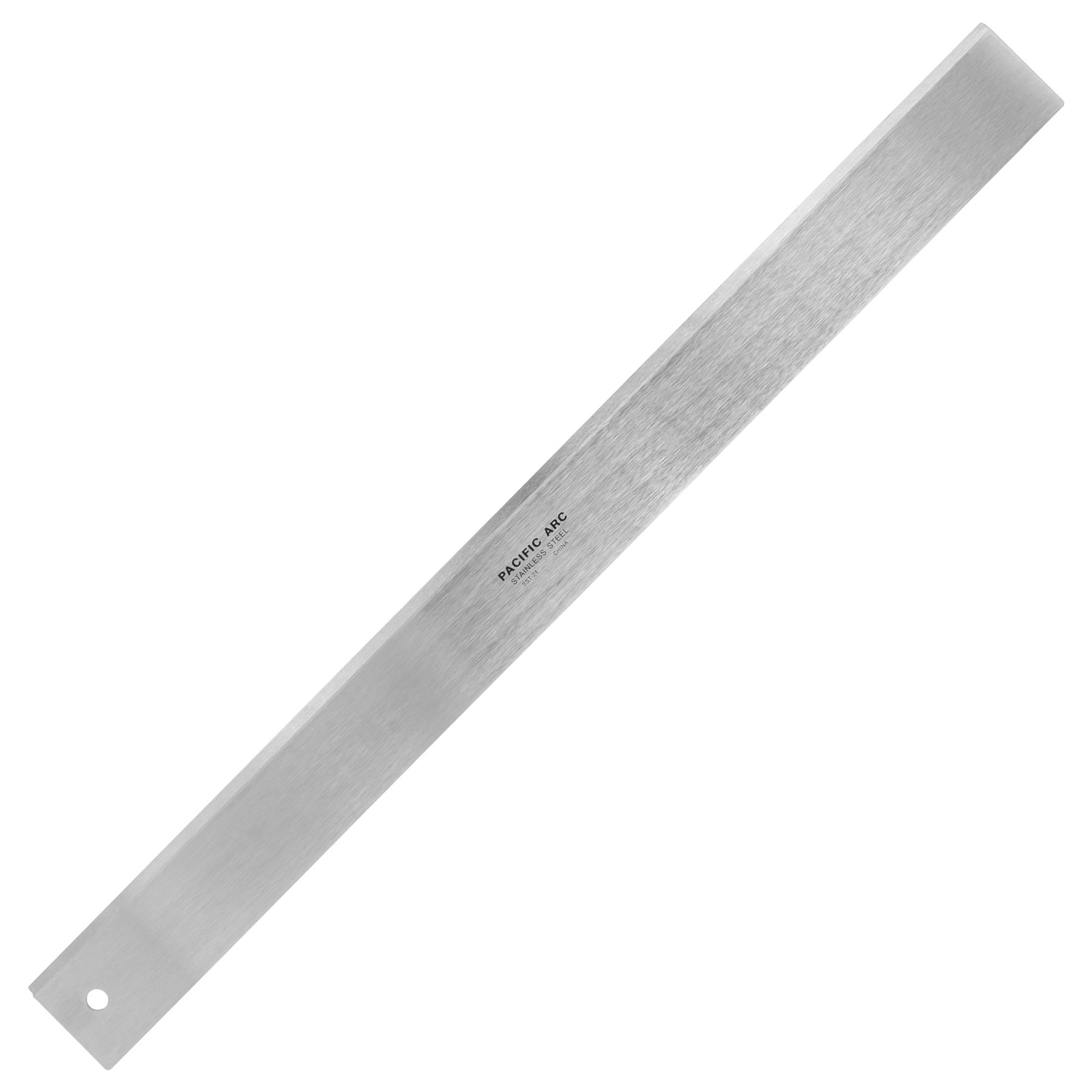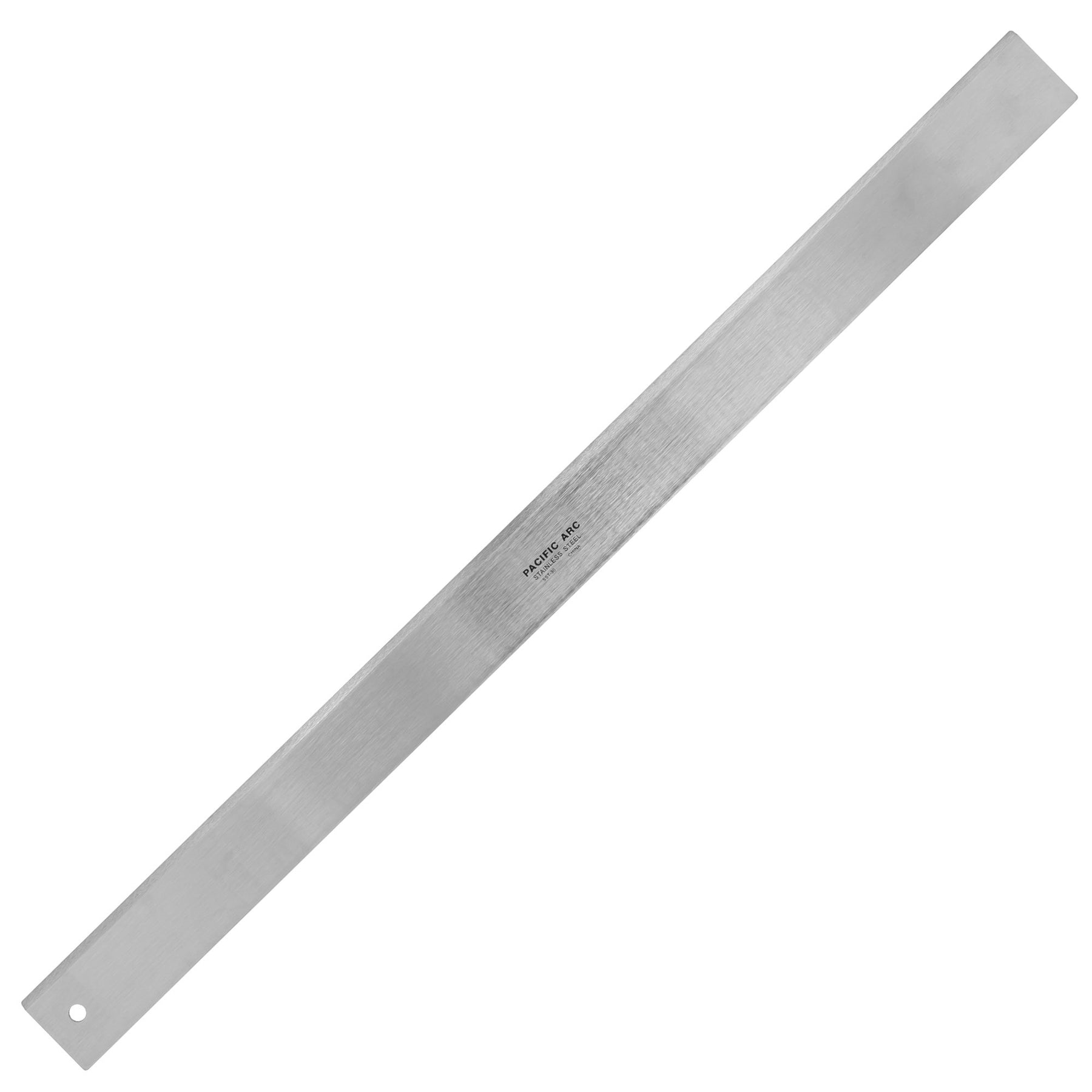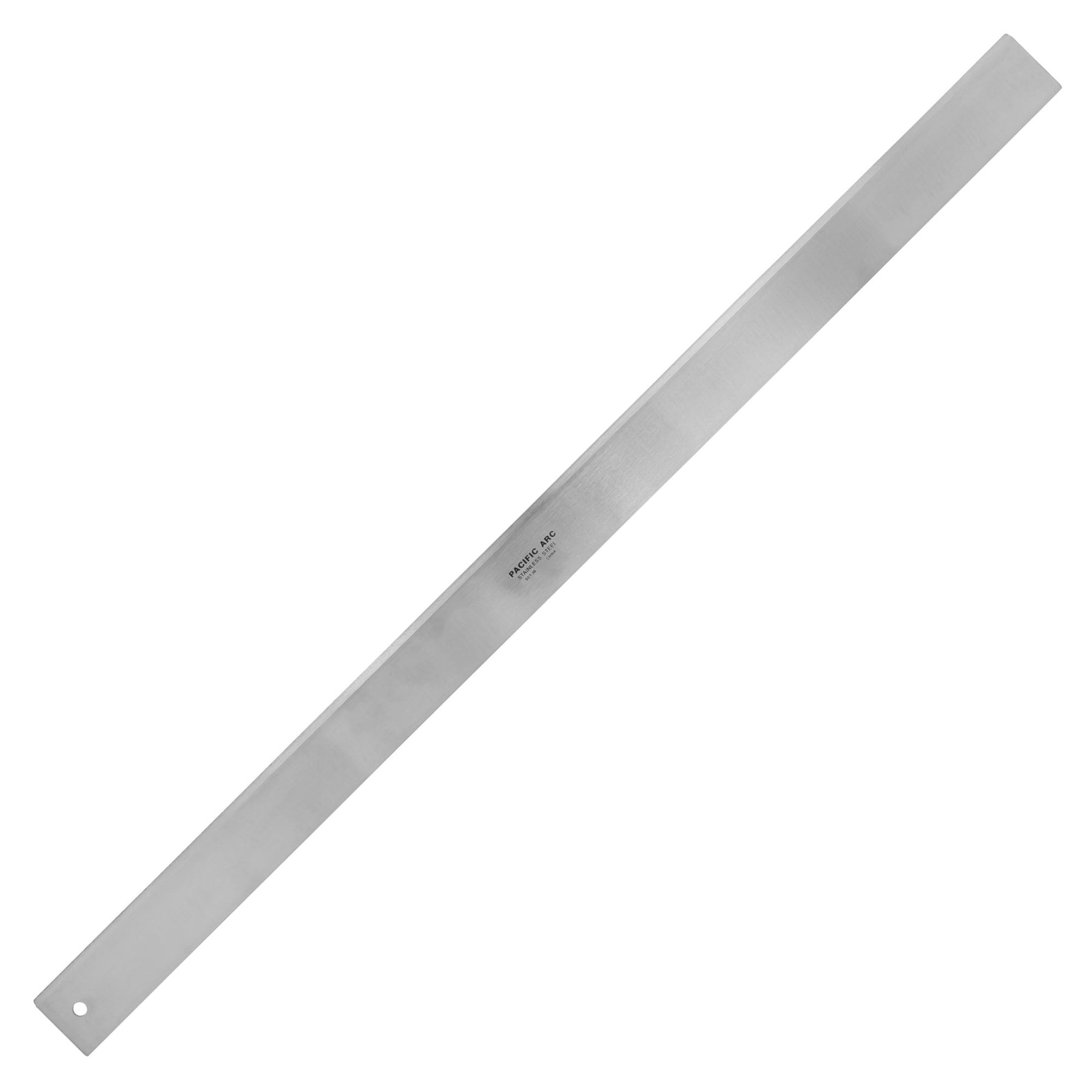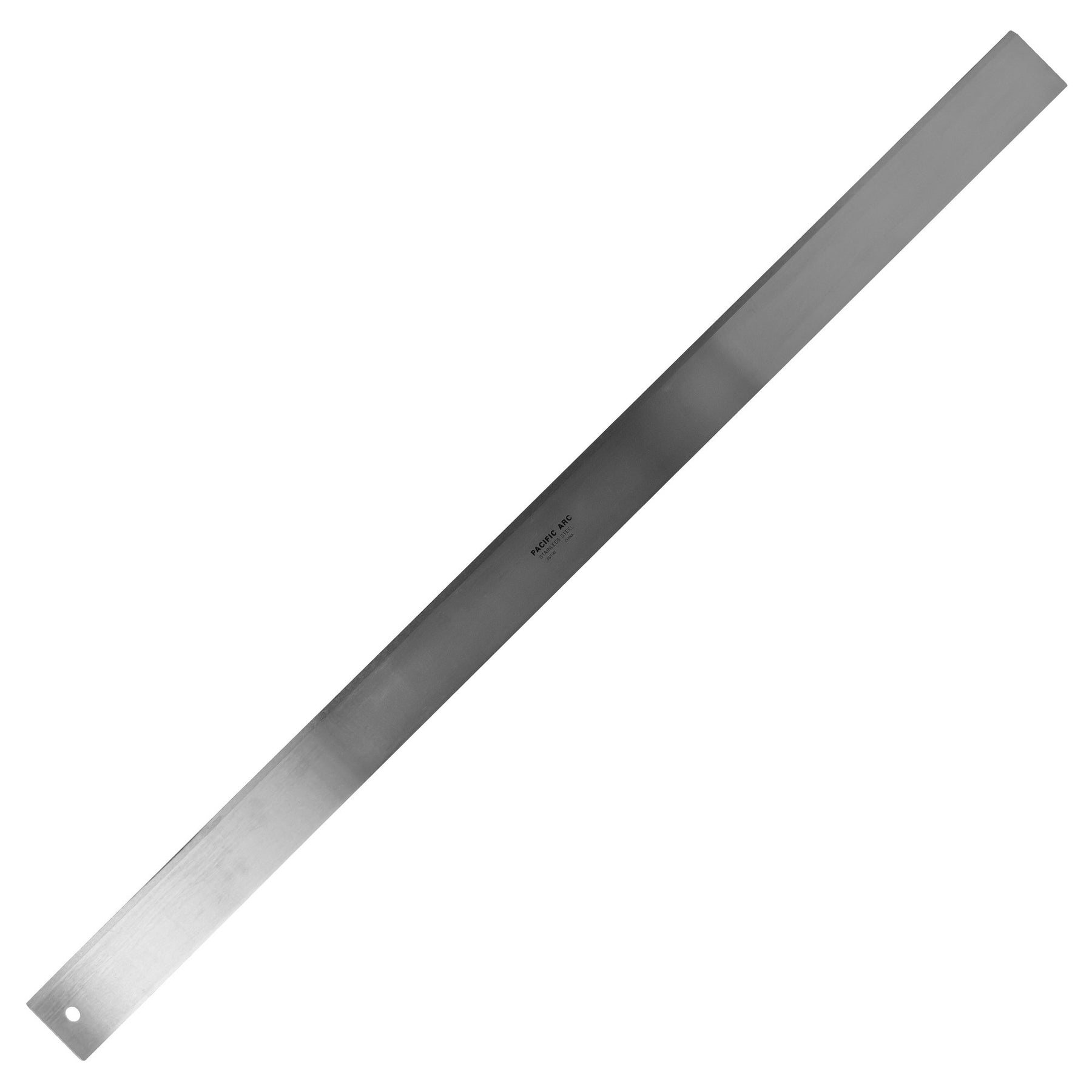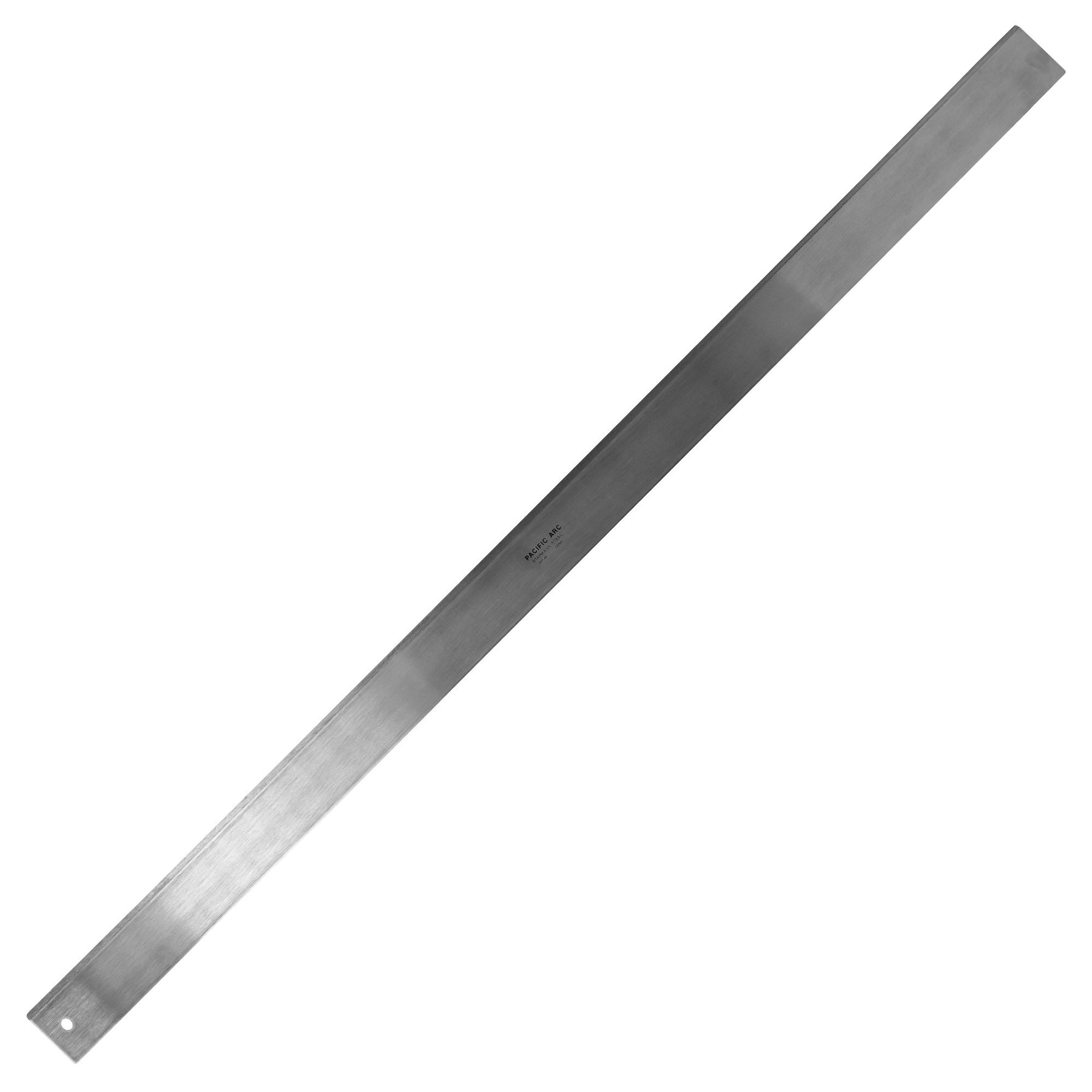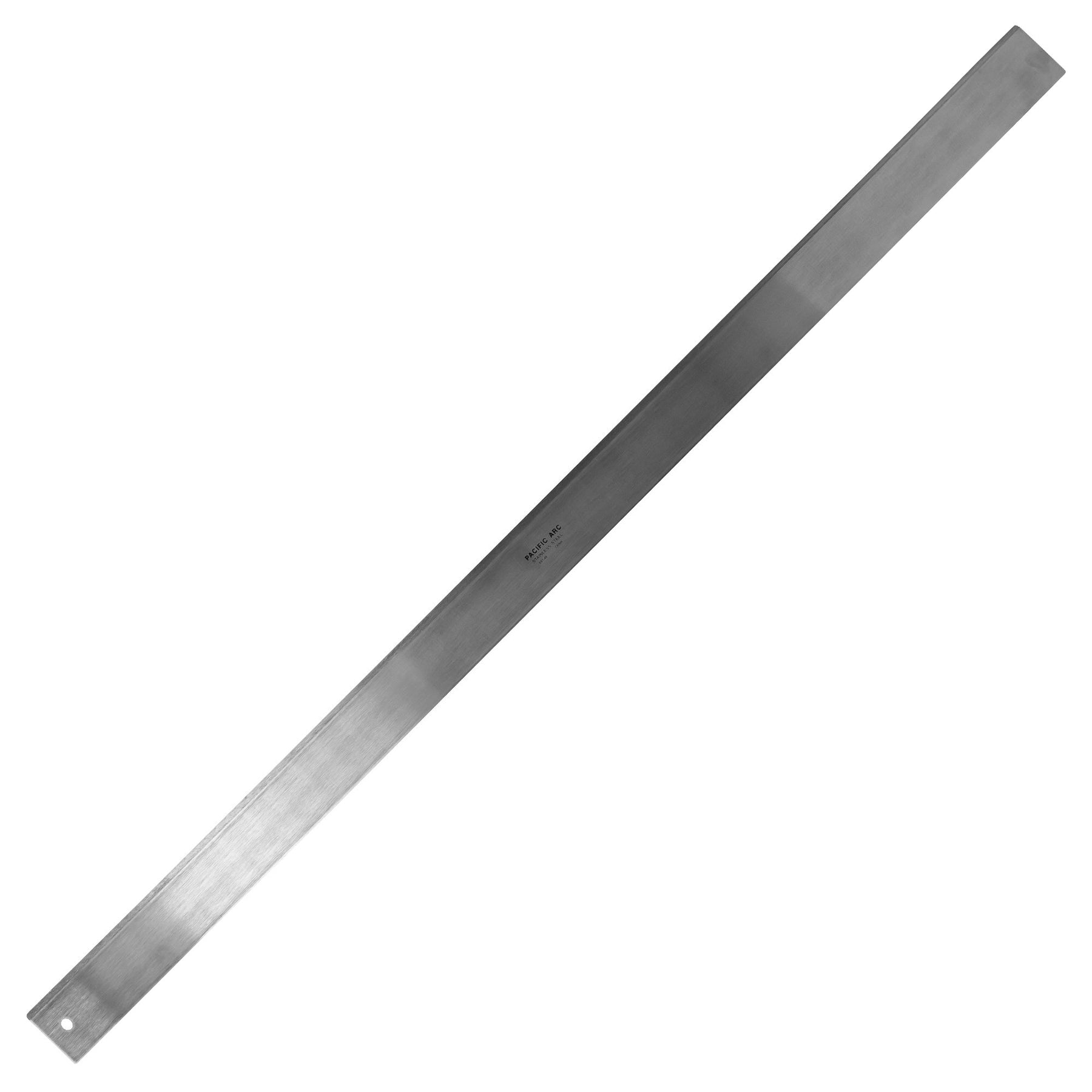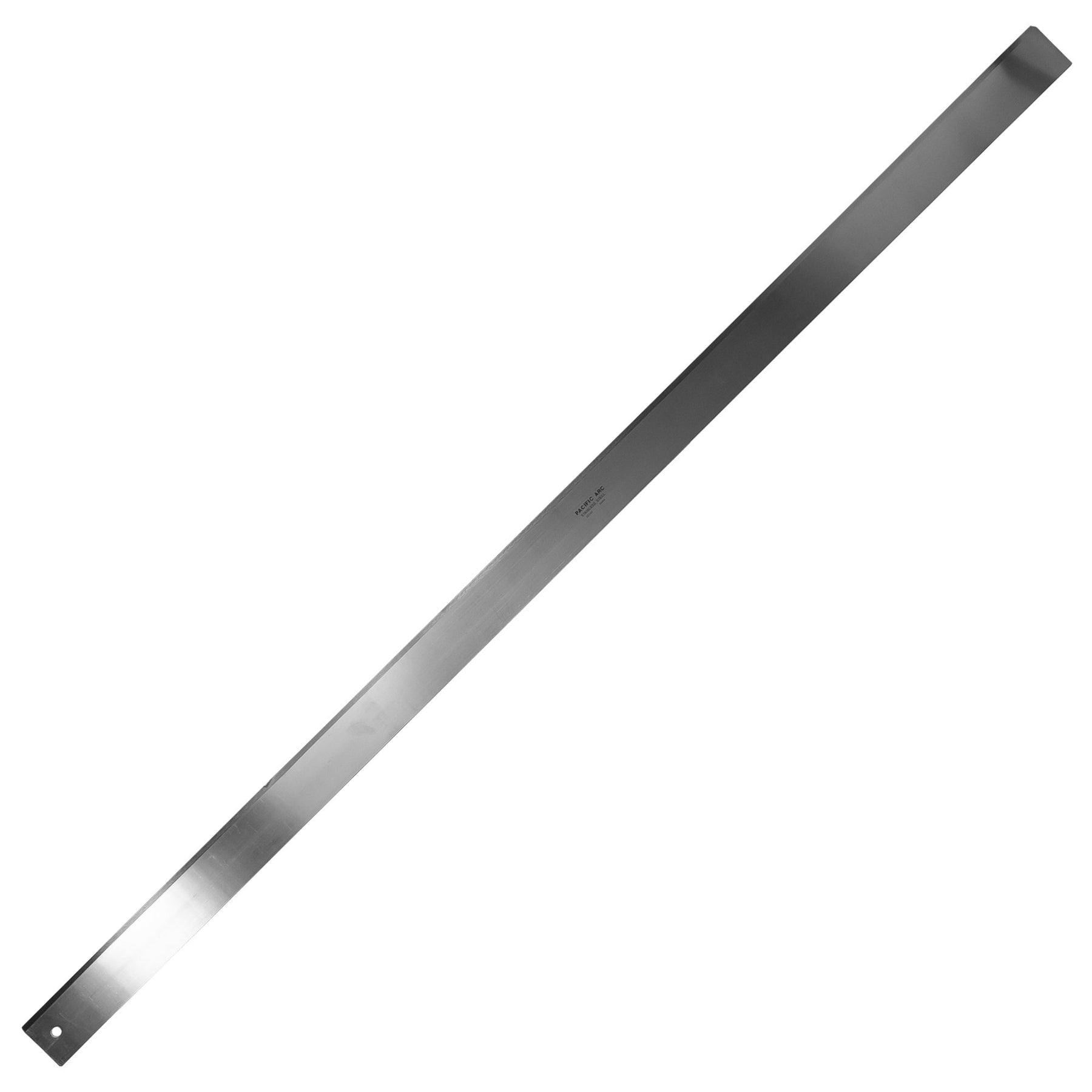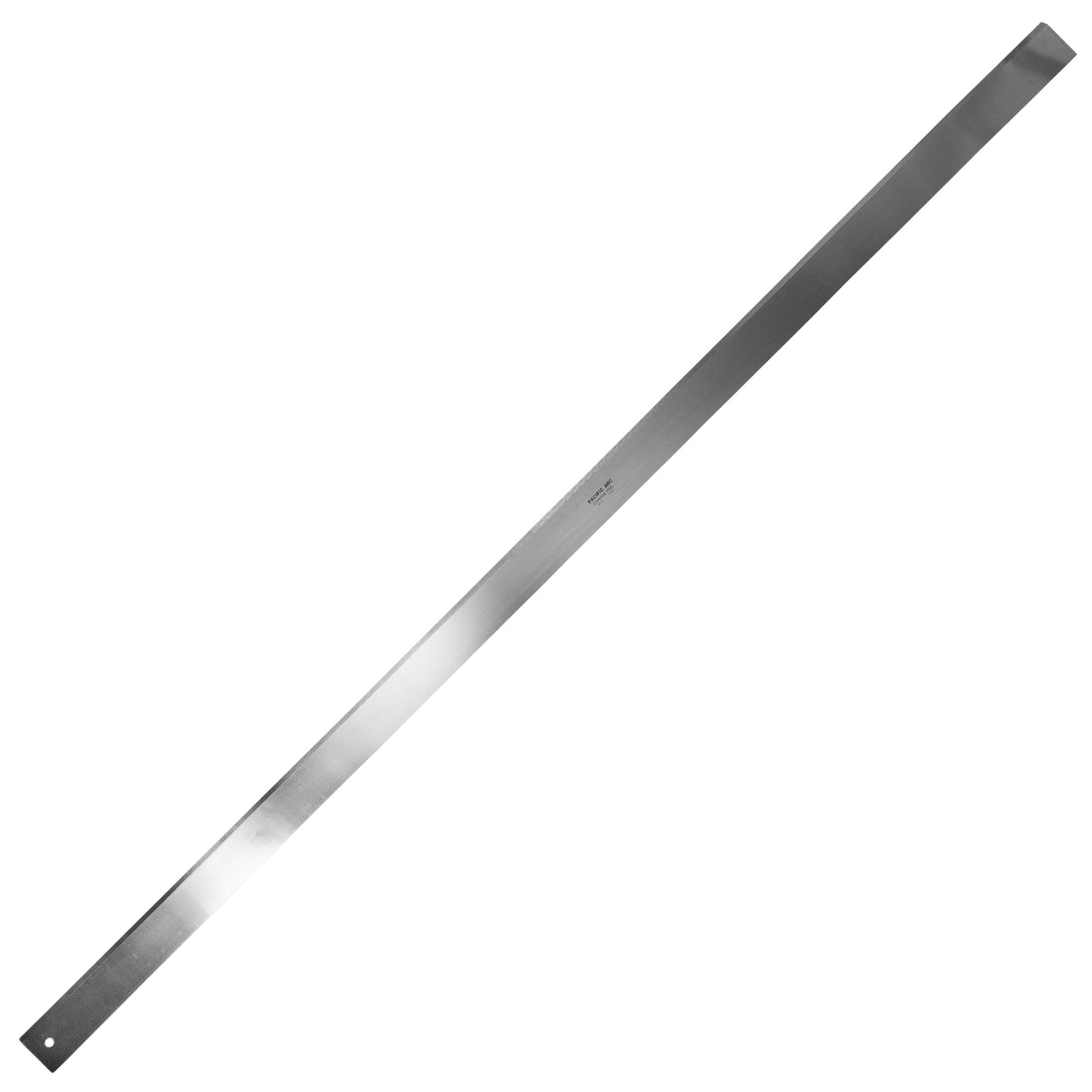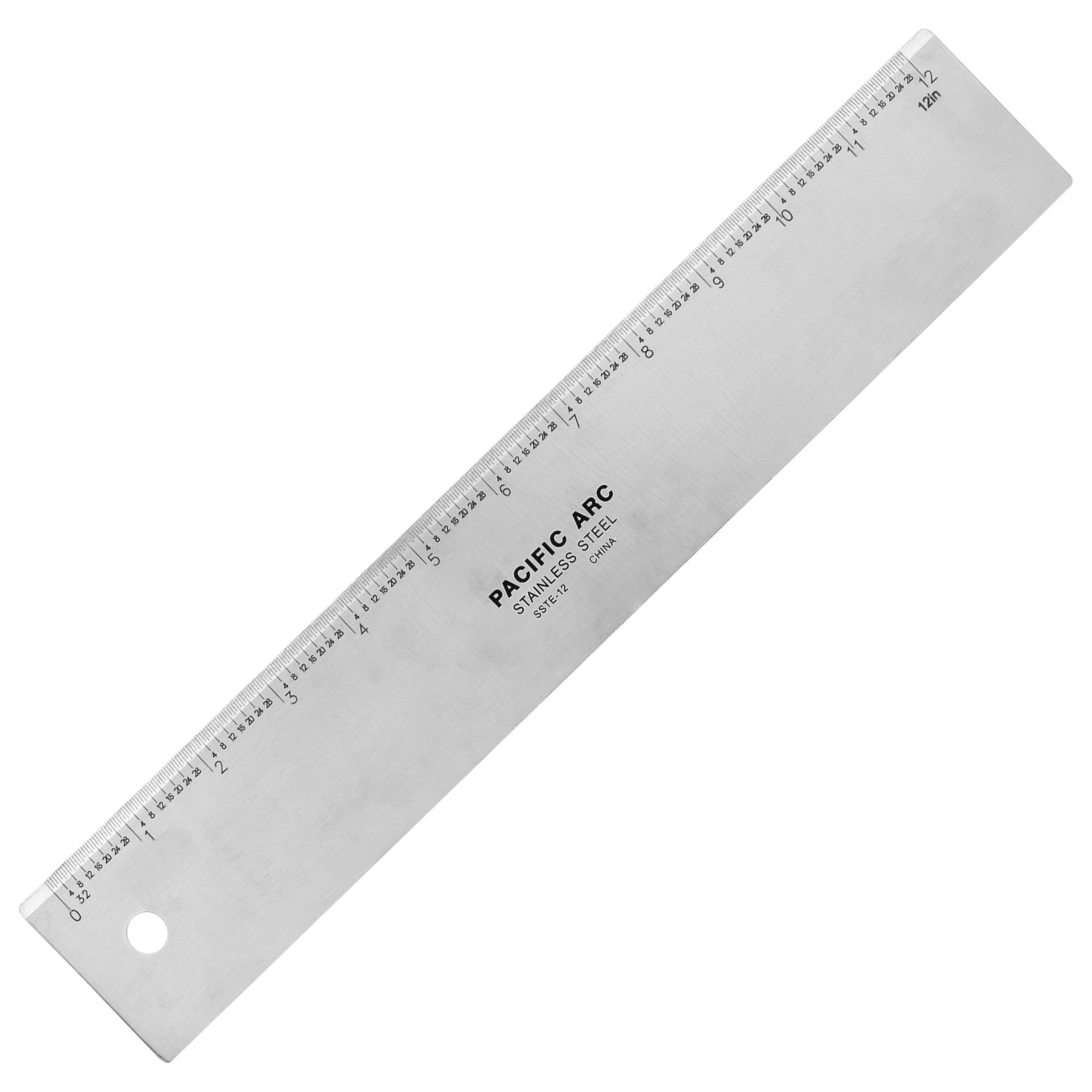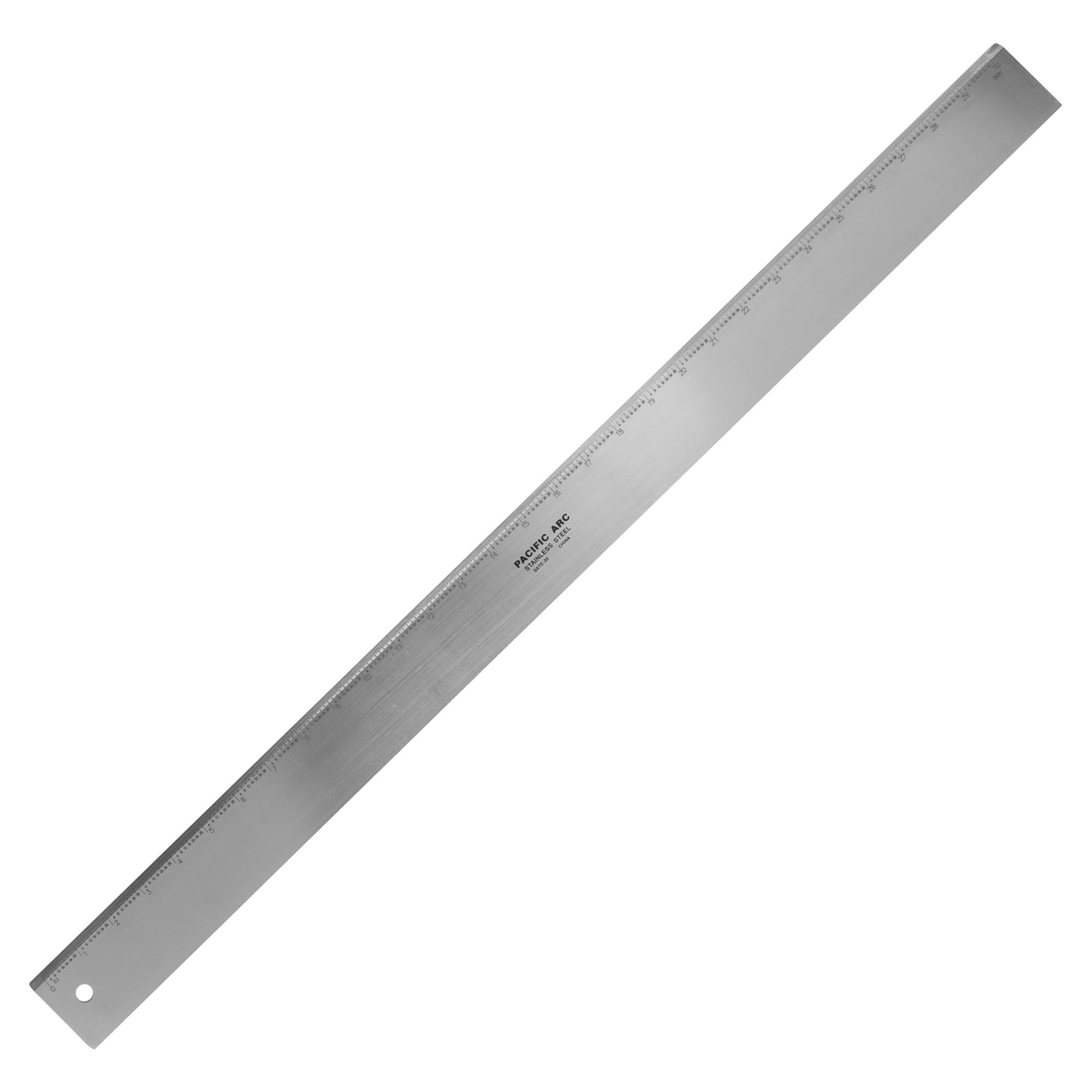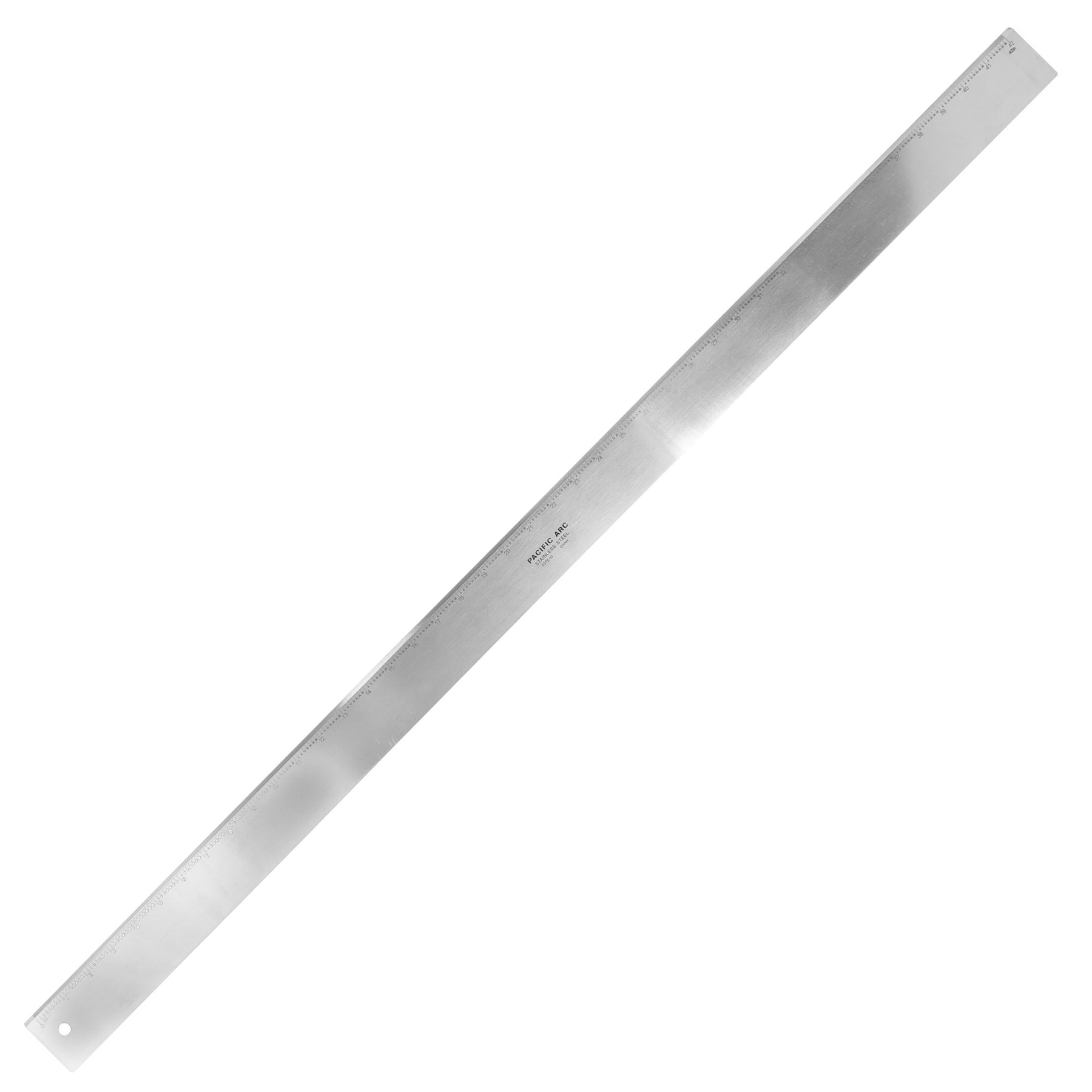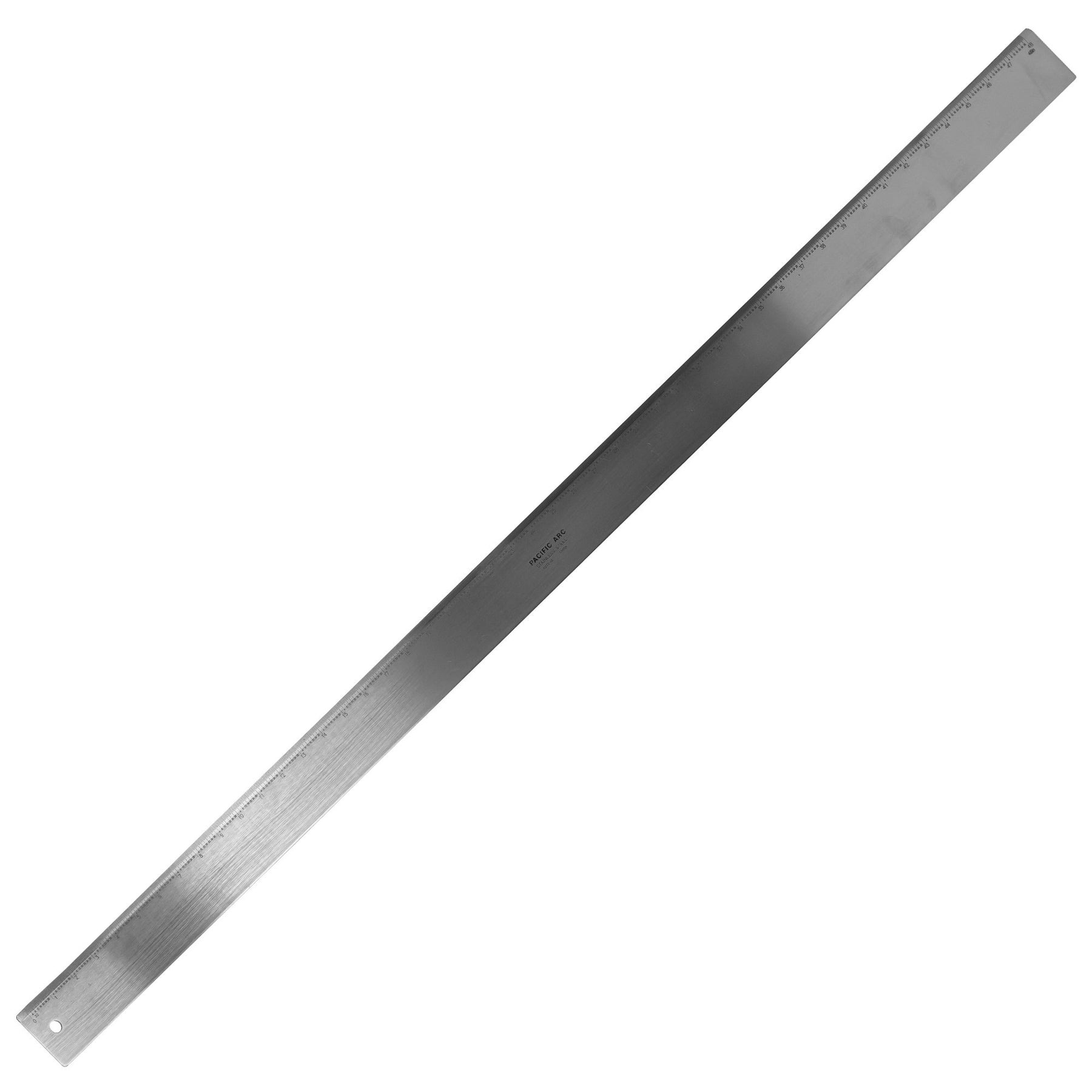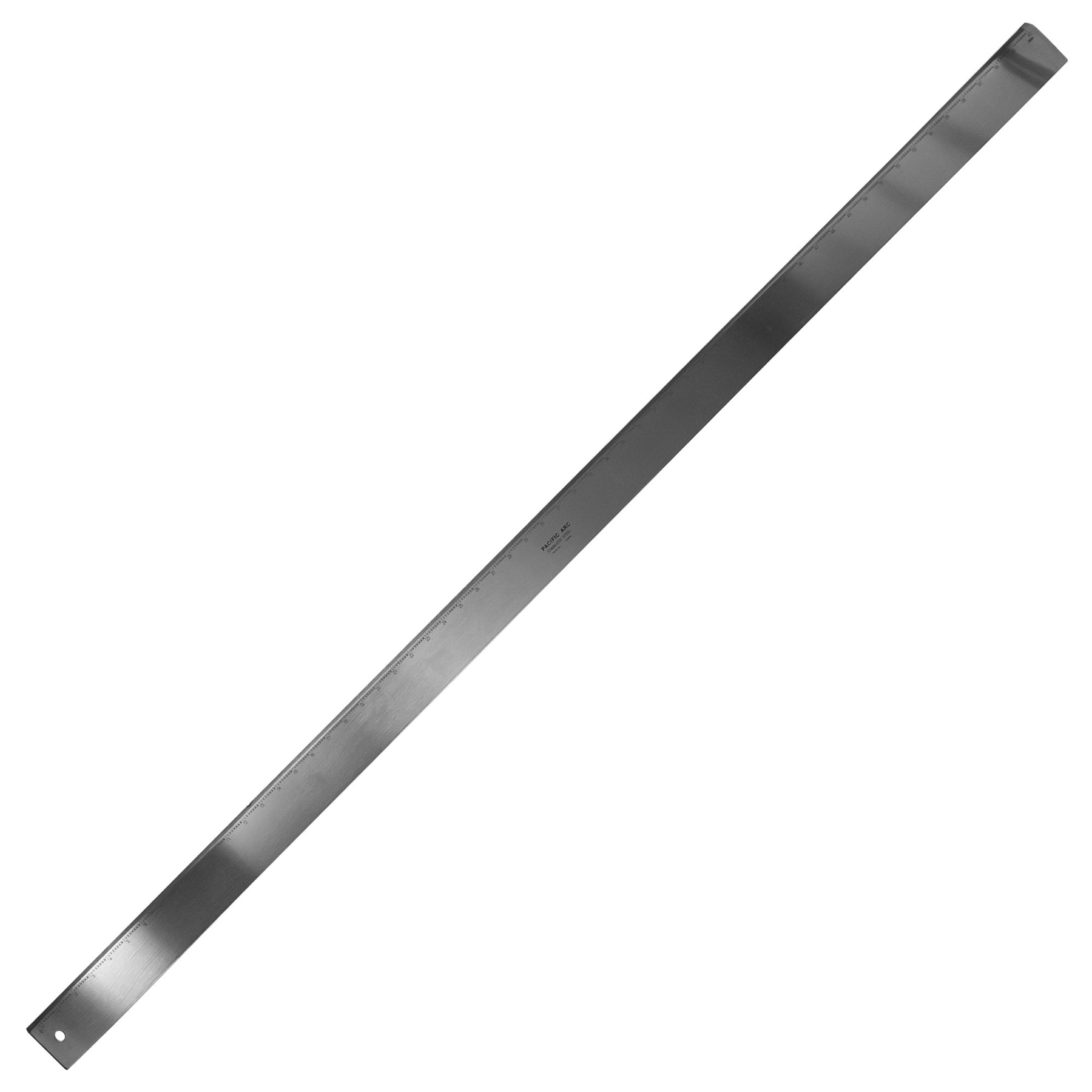 Pacific Arc, 12" Straight Edge Stainless Steel 0.09" Thick Steel, Heavy Duty
Pacific Arc's Straight Edge is made from stainless steel and is less prone to bending and warping than aluminum, this straight edge can with stand most abuse thrown at it. Perfect for active work sites and construction work.
Available as plain or graduated.

Crafted from heavy duty 0.09" thick stainless steel.

Beveled edge
Precisely etched graduations
Graduations in inch & 32nd divisions

Includes a hanging hole for easy storage
High Quality Stainless Steel Rulers
Architectural Scaling Graduations
Clear and easy to read graduations. Graduations in 1/16, 1/32 & 1/64 increments.
Sturdy and High Quality
Sturdy, high quality, lightweight and solid, this ruler was crafted to perform on-site or in the office. Featuring etched graduations that are fade-resistant.
Non-Skid Back
Non-slip ruler, featuring a rubber back that ensures steady lines each time.
Perfect Lines
Accurate etched markings. The professionals choice to draw with confidence.
Pacific Arc Promise
Free Shipping on all orders above. Feel confident with
easy returns and refunds on all orders.
FREE SHIPPING
We offer Free Shipping on all orders in the continental United States.
MONEY BACK GUARANTEE
If you aren't 100% satisfied with our products we'll issue a full refund.
AFTERMARKET SUPPORT
Have a question about an order or product? Need to replace a part? Our support team is here to help.