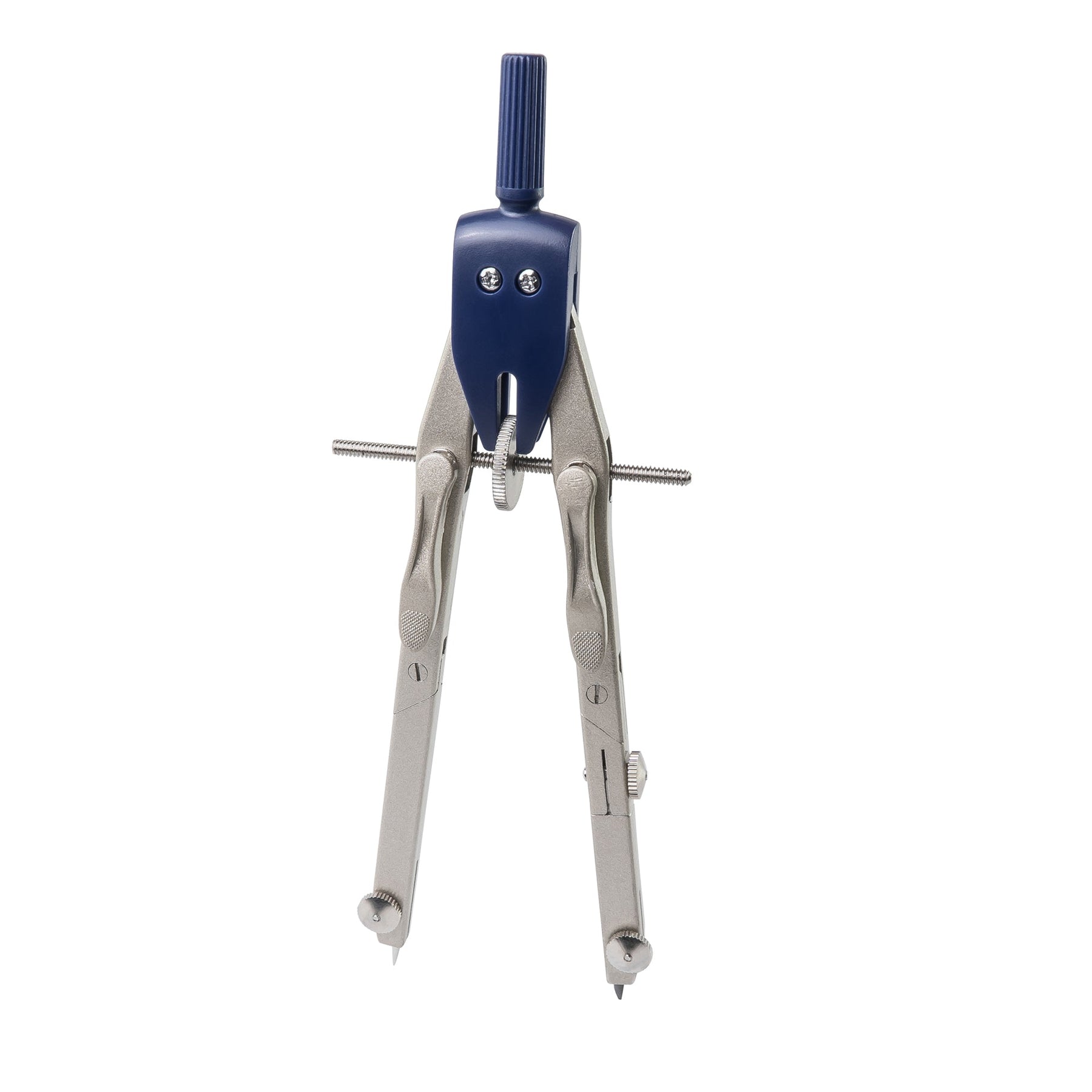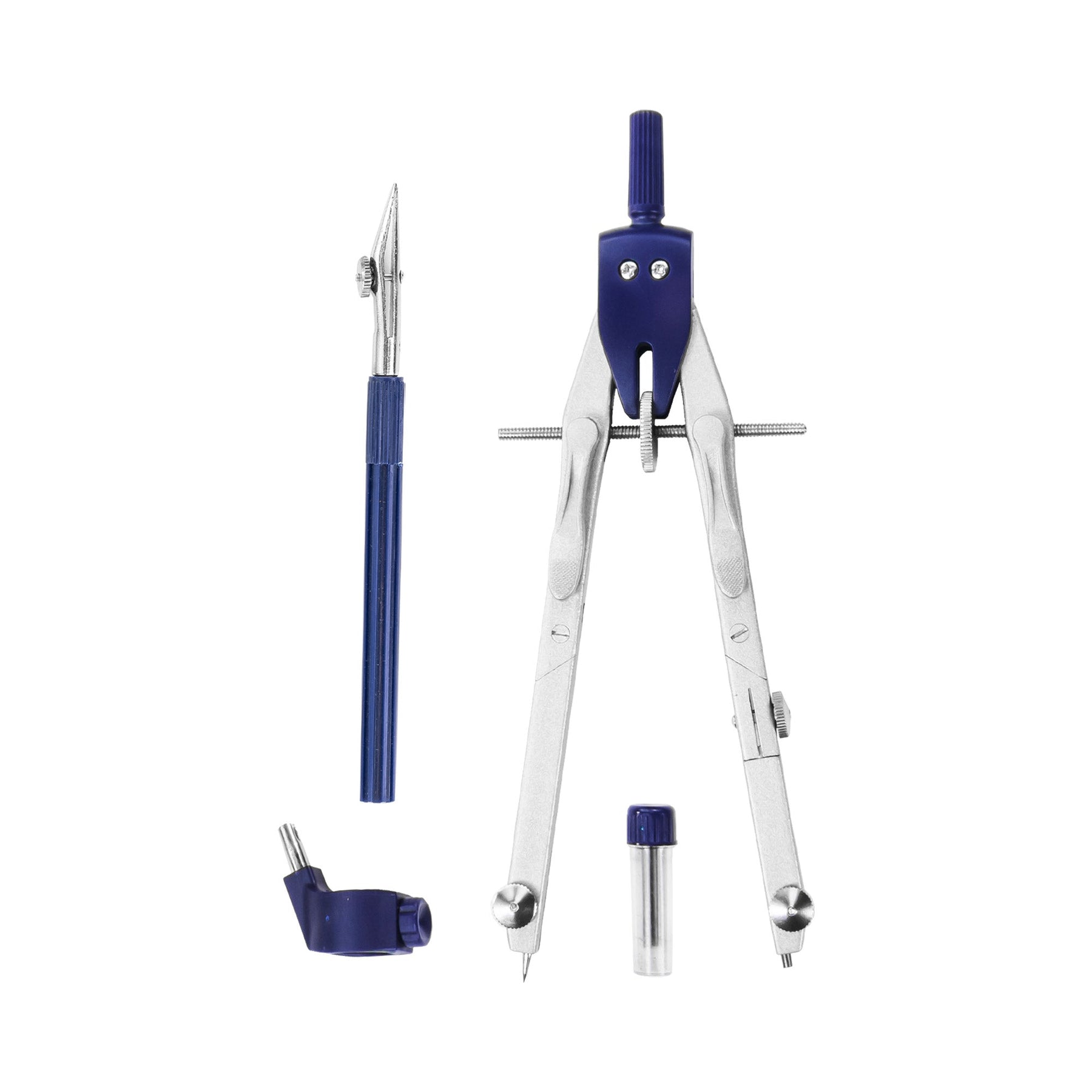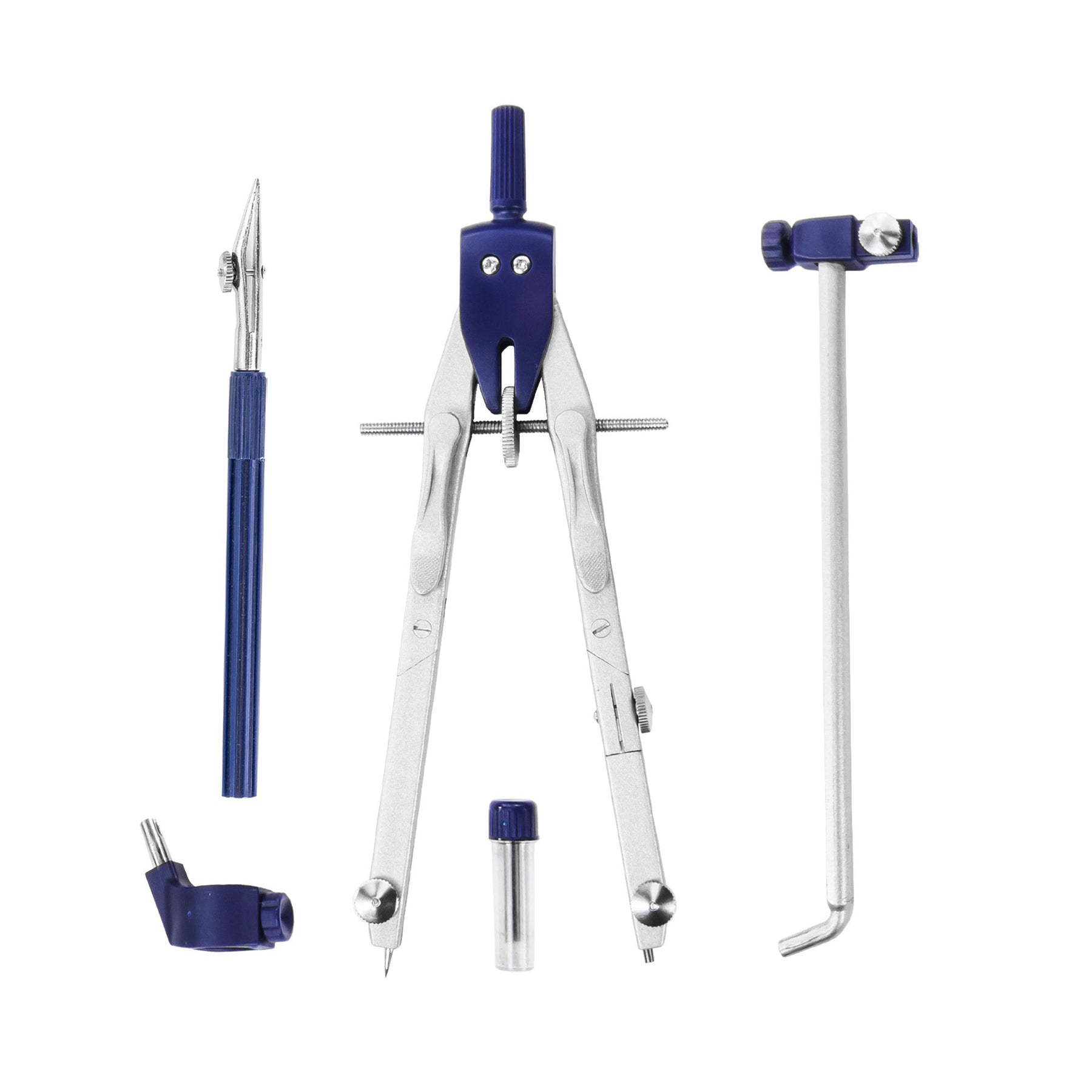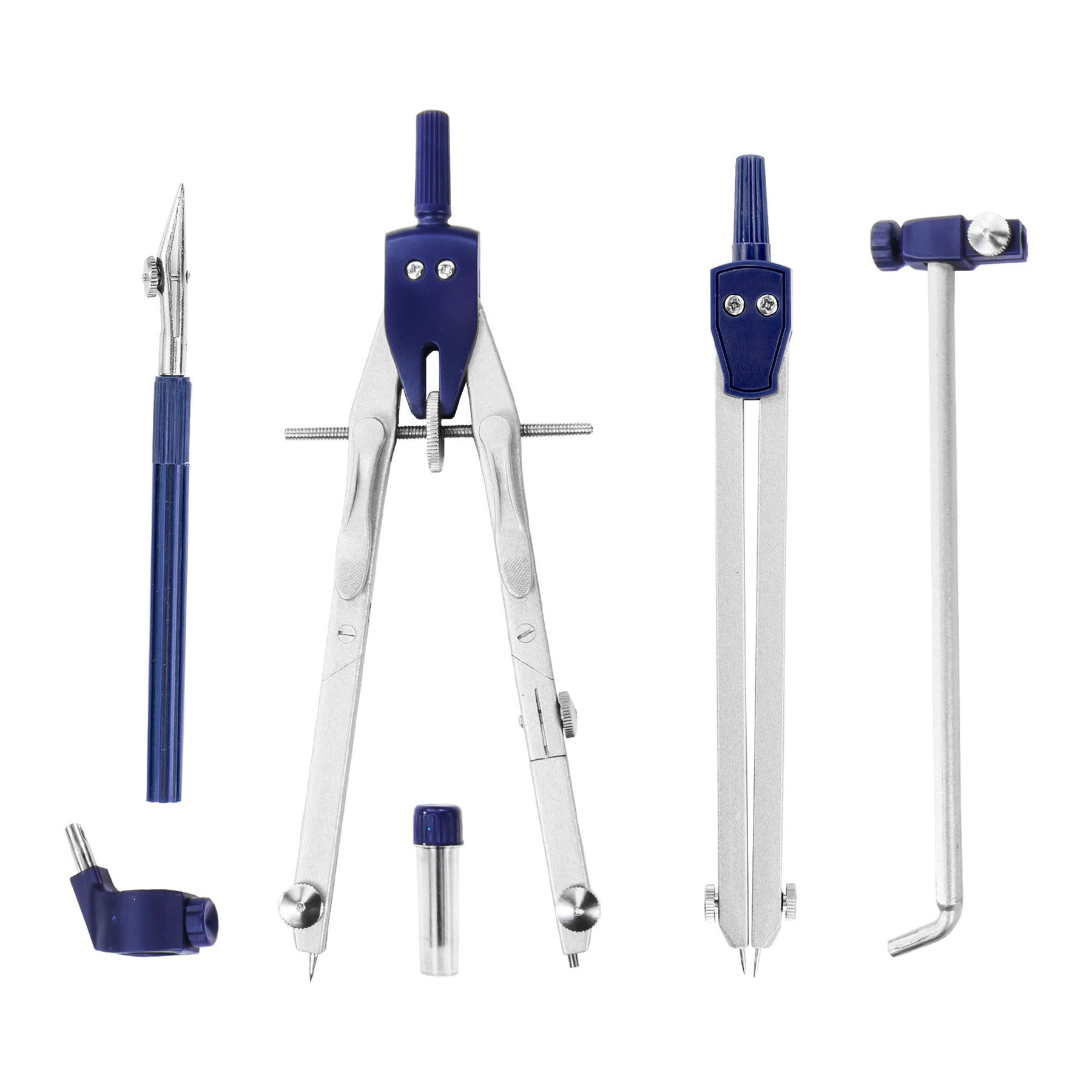 Pacific Arc, Quick Speed Bow Compass with Extension bar, ruling Pen, 6 inch Divider, Universal Adaptor, 6 inch Break Leg, and Replacement Lead
Professional quality Speed Bow Compass adjusts two ways: press the buttons on the legs for extremely fast adjustments or use the center wheel for fine adjustment. Each Speed bow compass features:
Protruding buttons on each leg for increasing or decreasing the width between the compass legs
Detachable legs for using extension leg, adaptor, or ruling pens
Various wheels for easy adjustments and detaching
Universal adaptor & additional premium lead
Additional attachments available
*Add additional accessories such as ruling pens, dividers, and extension bars for your Rapid Bow Compass by selecting from the menu above.
Architectural Work
Great for drafting and engineering design plans with circular designs.
Mathematical Projects
Solve math problems or create geometric circles.
Easy adjustments and detaching
Double break legs
Double break legs allow the tip of the writing tool to be at perpendicular angles for creating more precise lines.
Fine-Tuned Adjustments
The fine-tune adjustment wheel allows for more accurate and precise measurements, creating the perfect circle every time.
Compass accessories
Extension bar

Lead refills

Universal adapter
Pacific Arc Promise
Free Shipping on all orders above. Feel confident with
easy returns and refunds on all orders.
FREE SHIPPING
We offer Free Shipping on all orders in the continental United States.
MONEY BACK GUARANTEE
If you aren't 100% satisfied with our products we'll issue a full refund.
AFTERMARKET SUPPORT
Have a question about an order or product? Need to replace a part? Our support team is here to help.