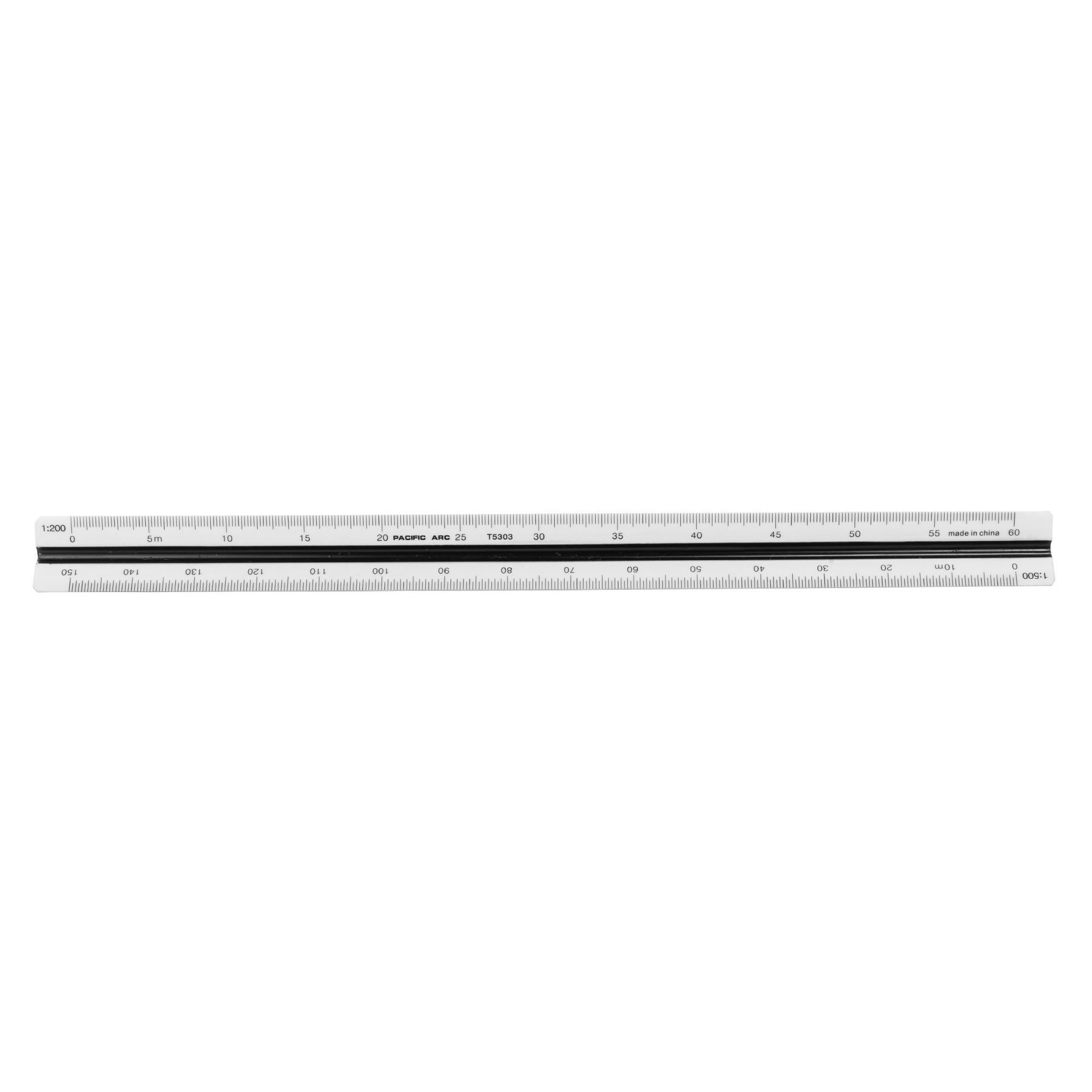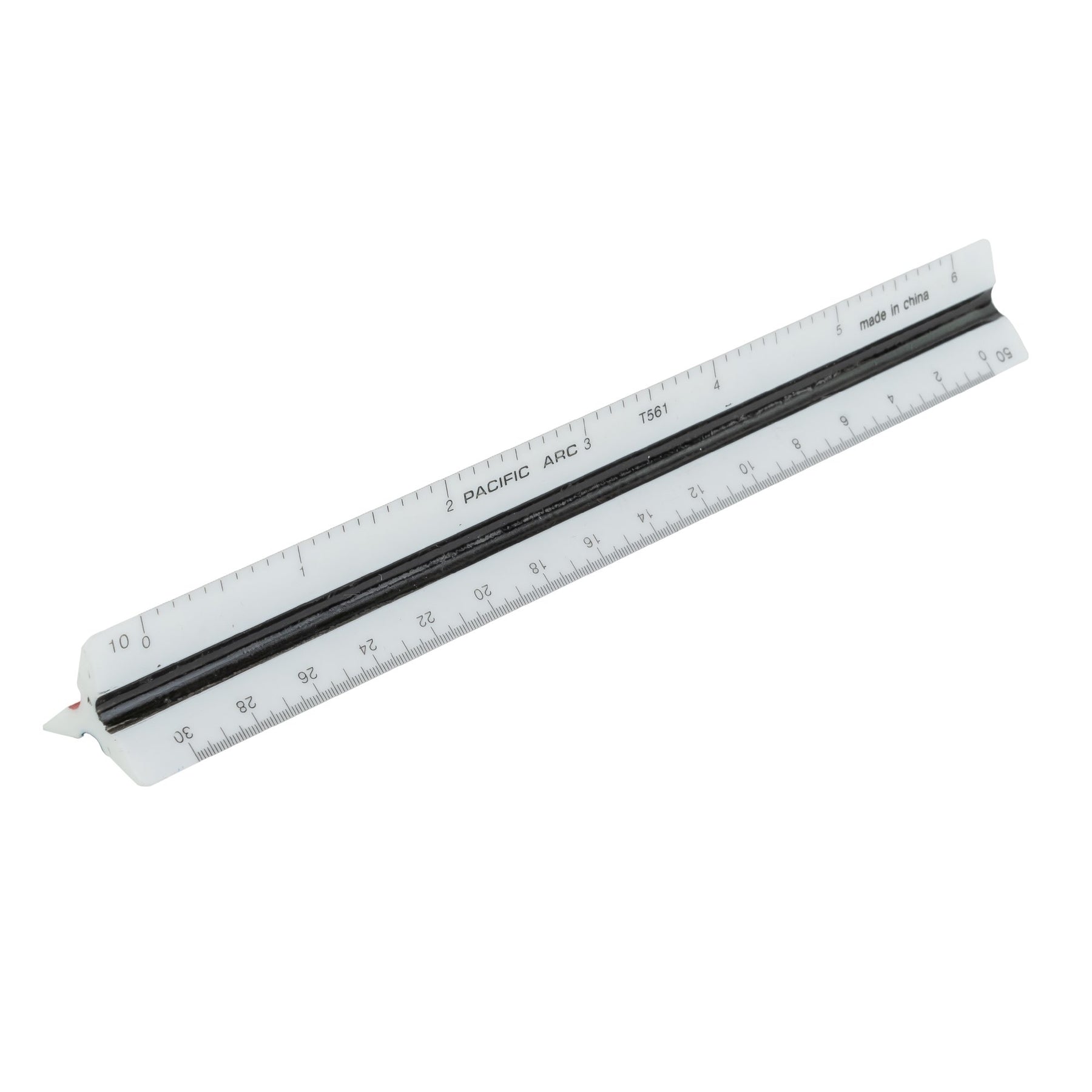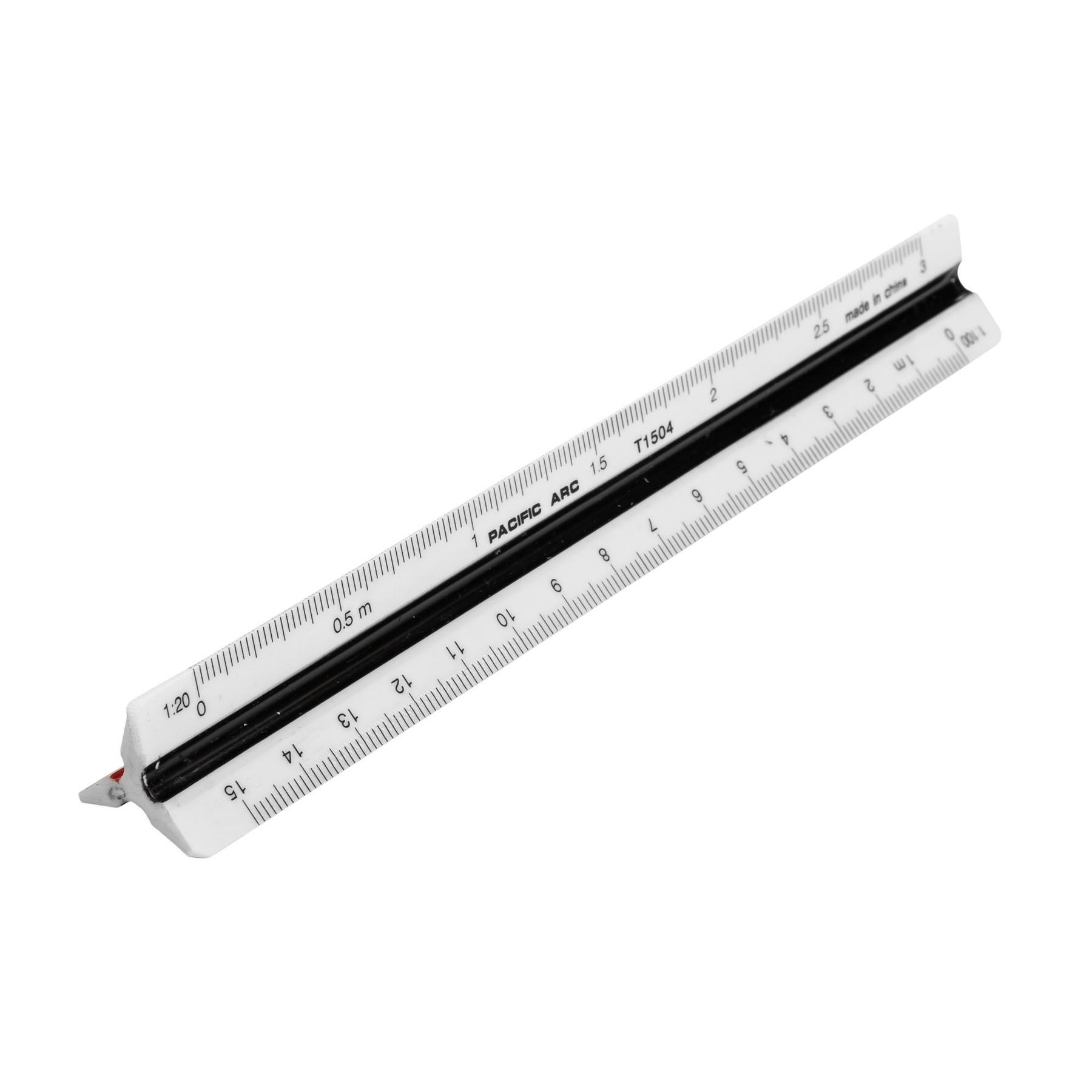 Pacific Arc, Architect Triangle Scale Ruler 12 Inch with Acid Etched Markings Openly Divided by 3/32, 3/16, 1/8, 1/4, 3/8, 1/2, 3/4, 1, 1H, and 3 Inch to The Foot
Made with high quality heavy plastic, this scale is perfect for the drafting engineer, architect, or student on the go.
Color Coded Scholastic triangular scales for easy use.
High quality plastic promises strength and demonstrates long-lasting calibers.
Available in inches and metric. 
Triangular Scale
These triangular scales come in architecture or engineering measurements.
Color-Coded Grooves
A quick and easy way to find the scale you need. Ideal for work, learning, and hobbies.
Multi-Use Ruler
These rulers are perfect for line art, drafting, measuring, and educational projects.
Perfect for Professionals
Ideal for architects, engineers, students, and contractors to precise great work.
Pacific Arc Promise
Free Shipping on all orders above. Feel confident with
easy returns and refunds on all orders.
FREE SHIPPING
We offer Free Shipping on all orders in the continental United States.
MONEY BACK GUARANTEE
If you aren't 100% satisfied with our products we'll issue a full refund.
AFTERMARKET SUPPORT
Have a question about an order or product? Need to replace a part? Our support team is here to help.