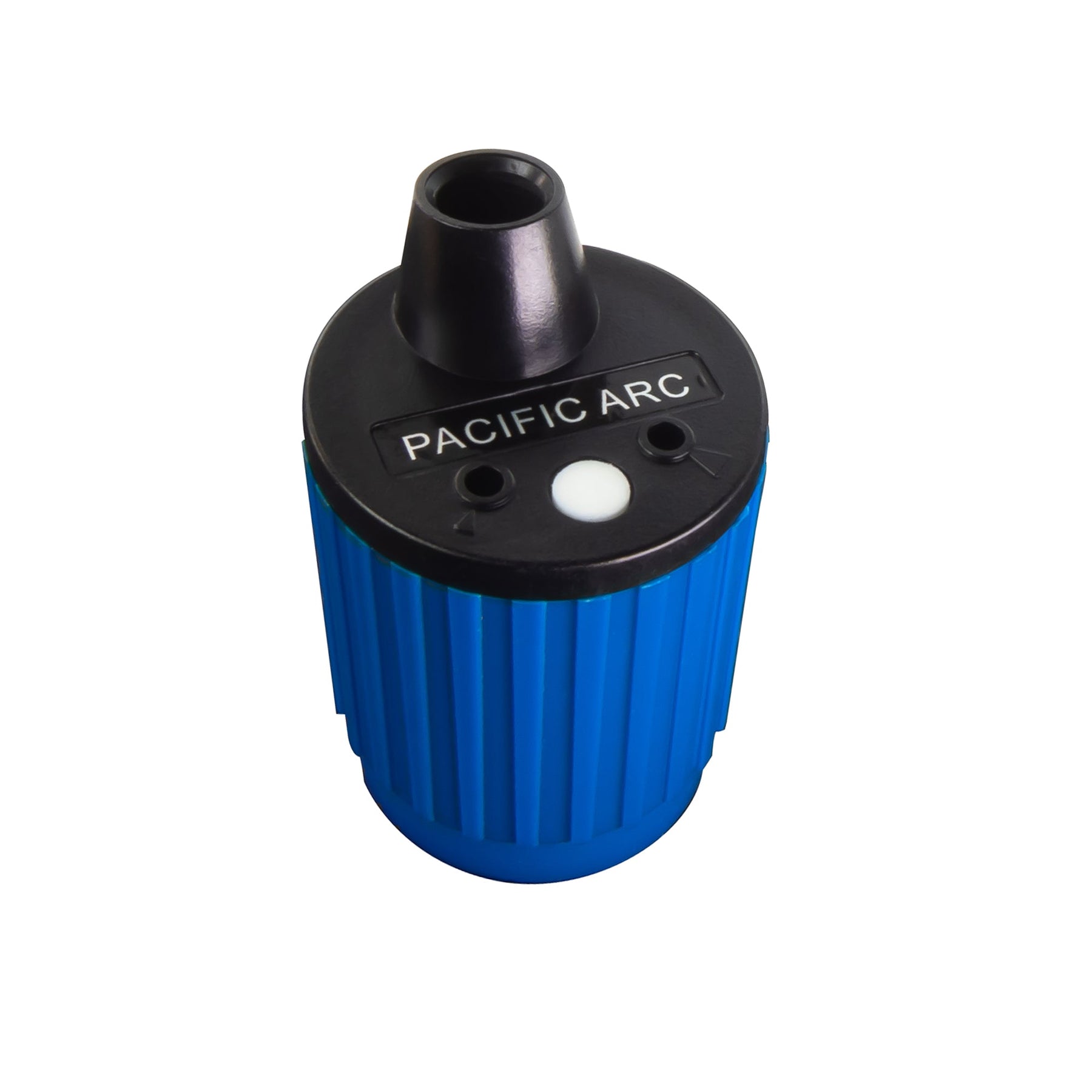 Pacific Arc, Hand Held Rotary Lead Pointer with Sharp and Blunt Settings and Lead Cleaner, Blue
Made from high quality plastic. Confidently sharpen or blunt the tip of your lead with the easy-to-use setting holes. The included lead cleaner allows easy cleaning of the lead tip.
Features steel cutting blades
Lead depth guide for desired sharp of blunt point
Includes extra cleaning pads
Compact size
Get The Perfect Point
Variety of different sharpeners that help you get a sharp point, no matter the instrument.
Lead cleaning pad
After sharpening, insert the strap into the cotton pad to clean access lead chips.
Transparent Sharpener
. Features a transparent container to catch shavings, ensuring a clean environment.
Pacific Arc Promise
Free Shipping on all orders above. Feel confident with
easy returns and refunds on all orders.
FREE SHIPPING
We offer Free Shipping on all orders in the continental United States.
MONEY BACK GUARANTEE
If you aren't 100% satisfied with our products we'll issue a full refund.
AFTERMARKET SUPPORT
Have a question about an order or product? Need to replace a part? Our support team is here to help.