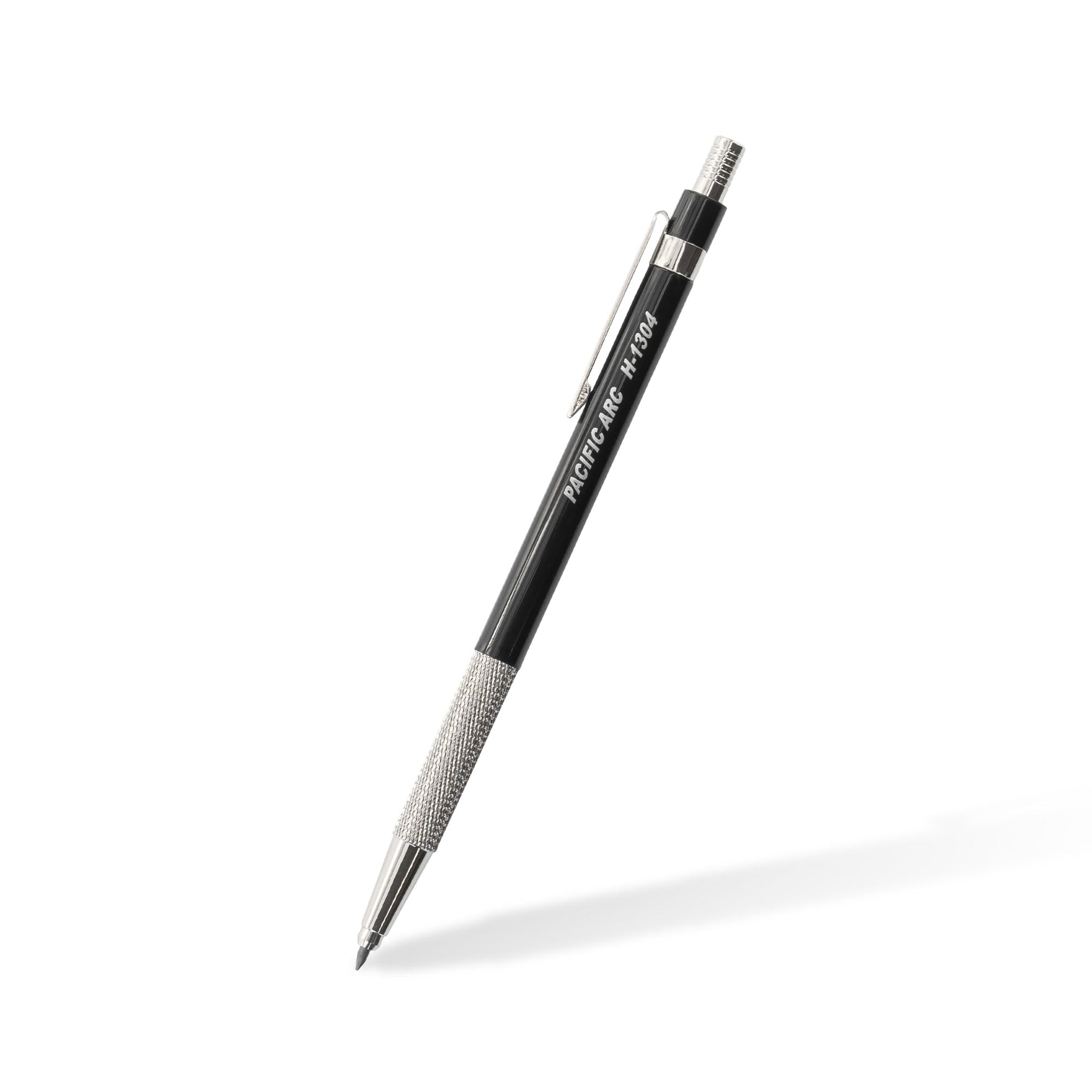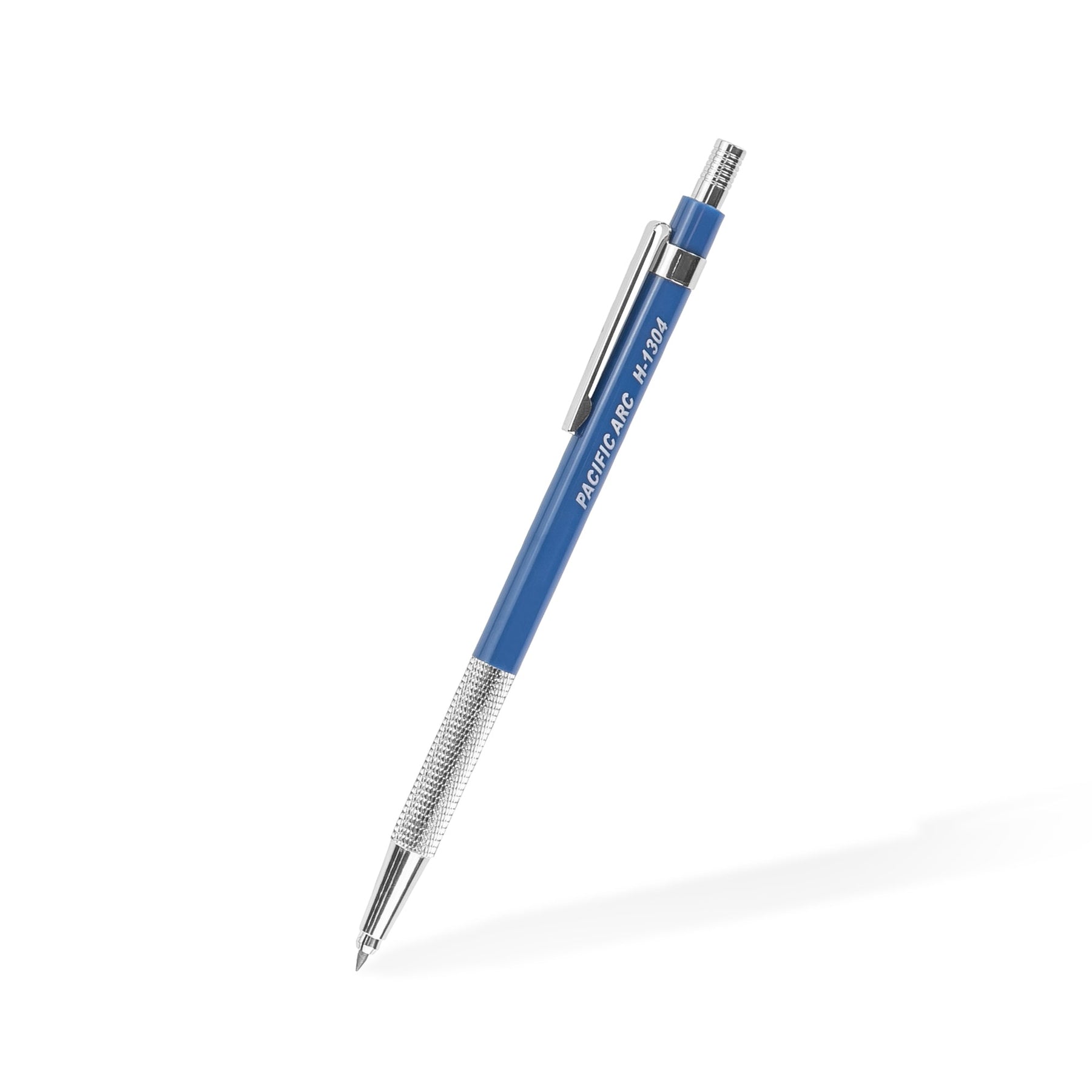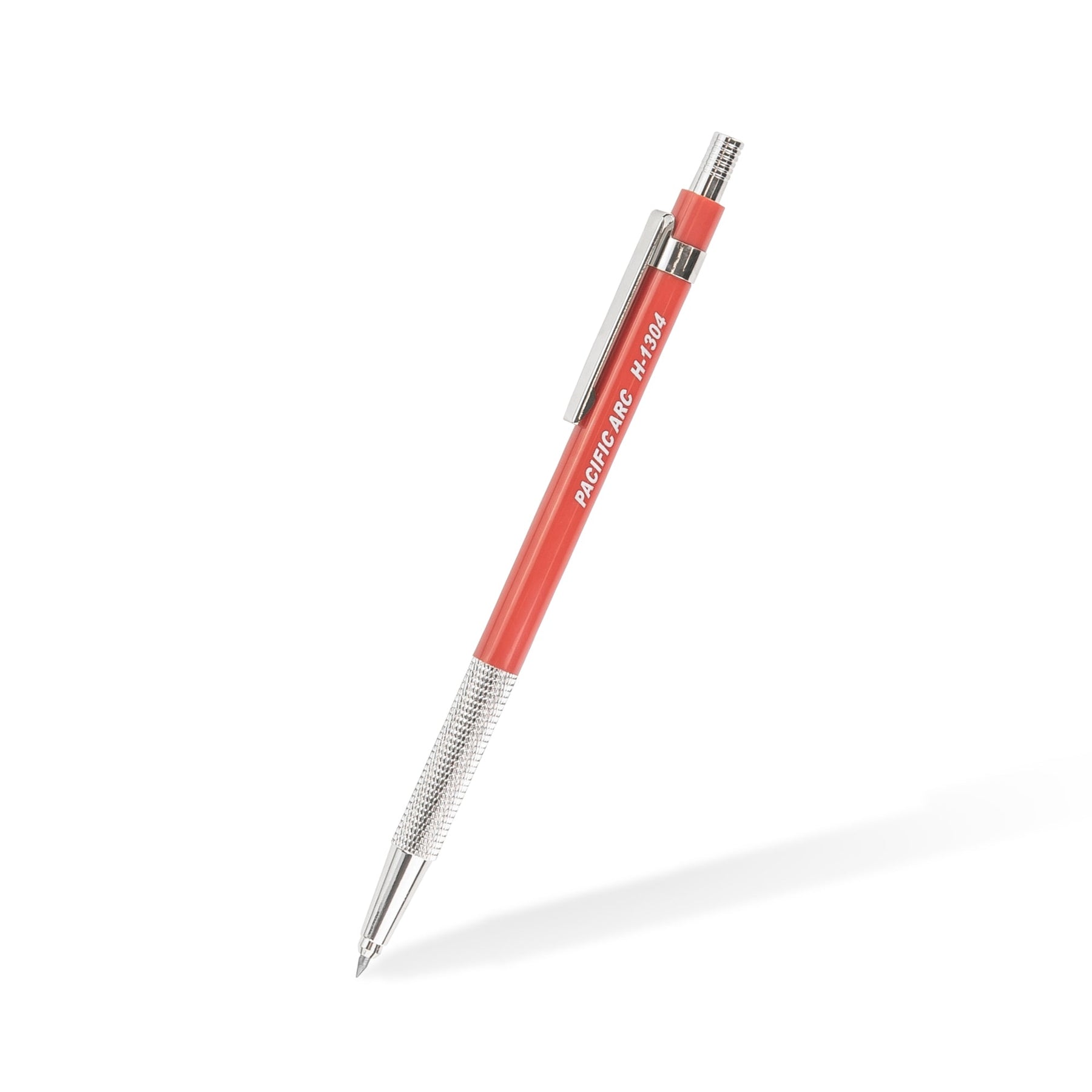 Pacific Arc, 2mm Gravity Fed Lead Holder and Lead Sharpener, Blue Drafting Pencil for Artist Drawing, Drafting, and Sketching
This 2mm graphite holder is made with premium solid stainless steel and high quality acrylic.
Knurled metal grip
Gravity fed lead advance
Pocket clip and lead sharpener in the cap.
High-Quality Stainless Steel built to last years. A firm grip and slip lead clutch helps make clean, precise drawings.

Well-Made Features include a metal clip for easy carrying and a metal release button to quickly adjust the lead length.

Versatile Design makes this the best mechanical pencil for artists, engineers, architects, looking to create beautiful drawings with flexibility and ease. 

Easy Lead Dispenser
Lead dispenser makes it easy to get the lead out to your desired length.
Precision & Durability
Crafted for precision, the design and durability is made for a long lasting experience.
Interchangeable Lead Grade Marker
The easy lead grade marker helps you know which grade is currently loaded.
Comfortable Feel
Featuring a ergonomic grip, the lead holders provide comfort for those long strenuous hours.
H-1304
Plastic Body

Sharpener in cap
H-1305
Plastic Body

Sharpener in cap

HB, B, F, 4H, 2H, H, 2B
H-1301
Plastic Body

HB, B, F, 4H, 2H, H, 2B
H-1309 Black
Metal Body

Sharpener in cap

HB, B, F, 4H, 2H, H, 2B
H-1309 Silver
Metal Body

Sharpener in cap

HB, B, F, 4H, 2H, H, 2B
H-1560
Pacific Arc Promise
Free Shipping on all orders above. Feel confident with
easy returns and refunds on all orders.
FREE SHIPPING
We offer Free Shipping on all orders in the continental United States.
MONEY BACK GUARANTEE
If you aren't 100% satisfied with our products we will issue a full refund.
AFTERMARKET SUPPORT
Have a question about an order or product? Need to replace a part? Our support team is here to help.