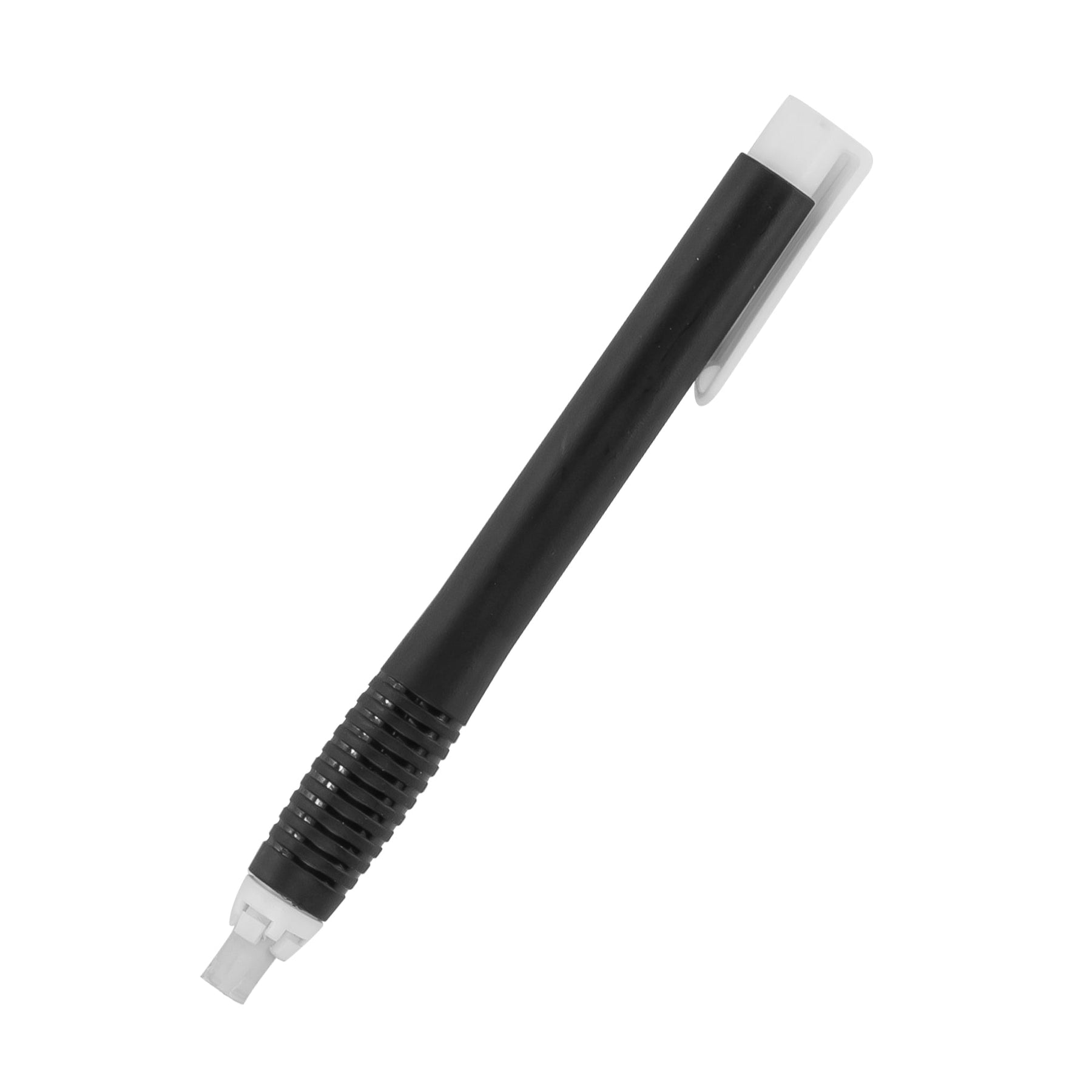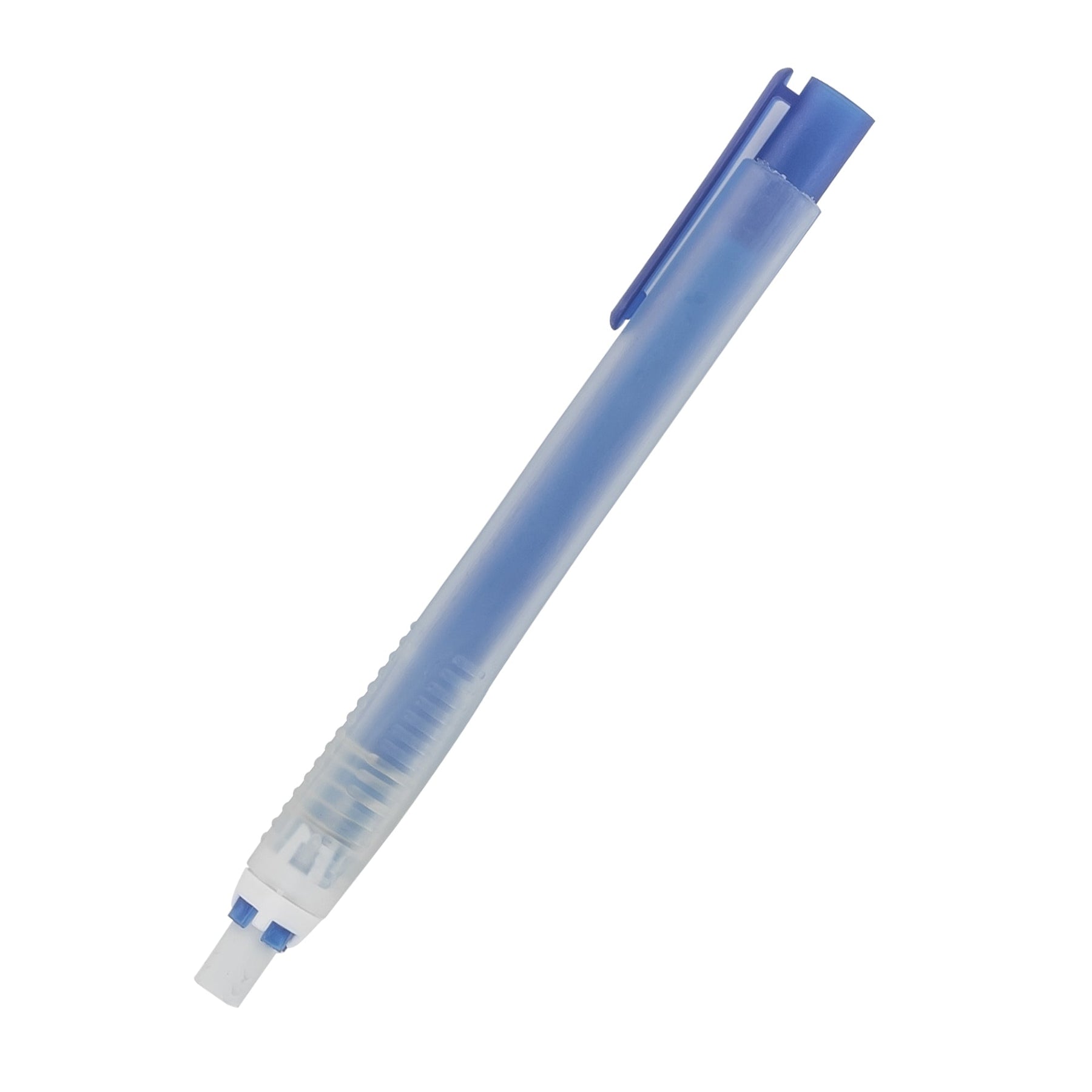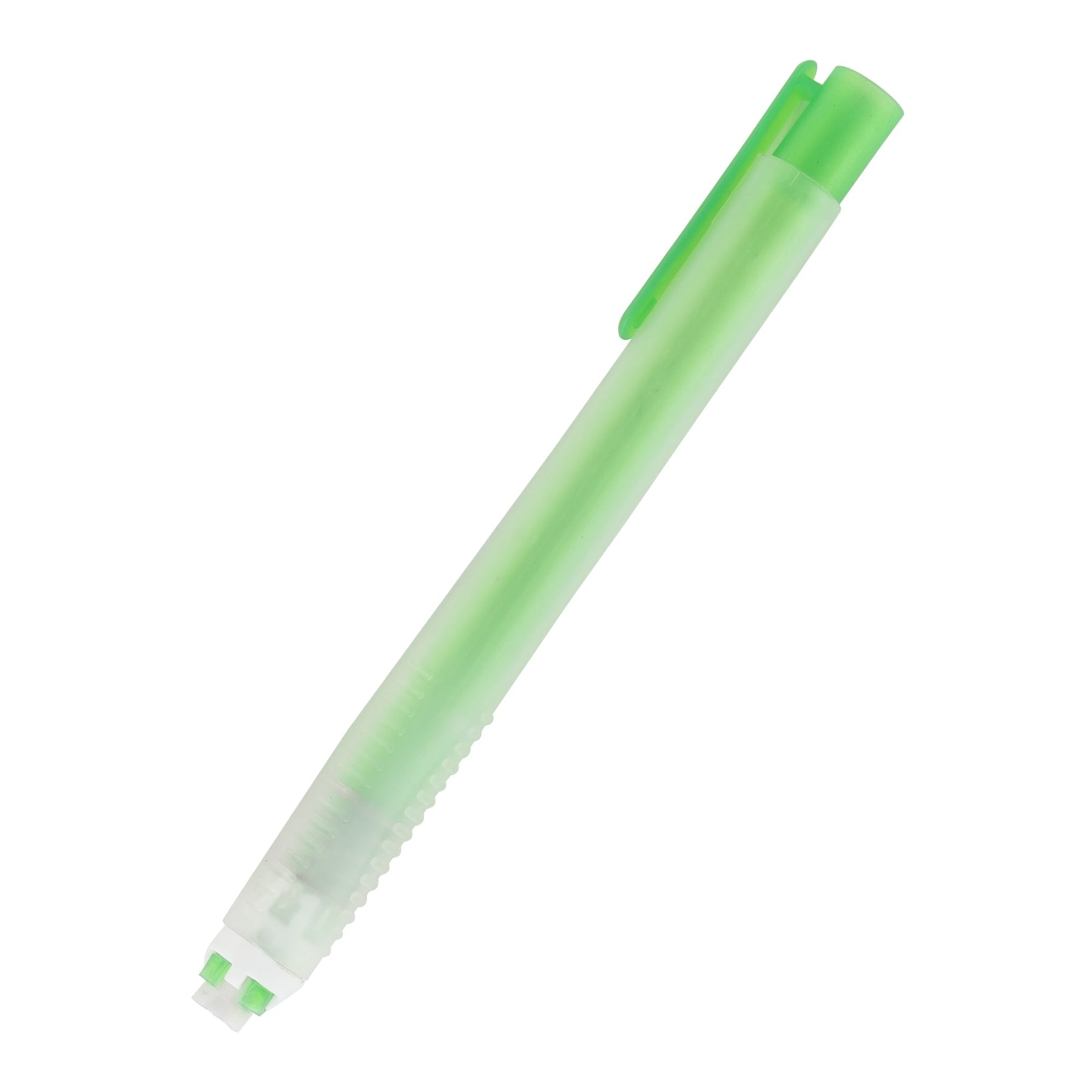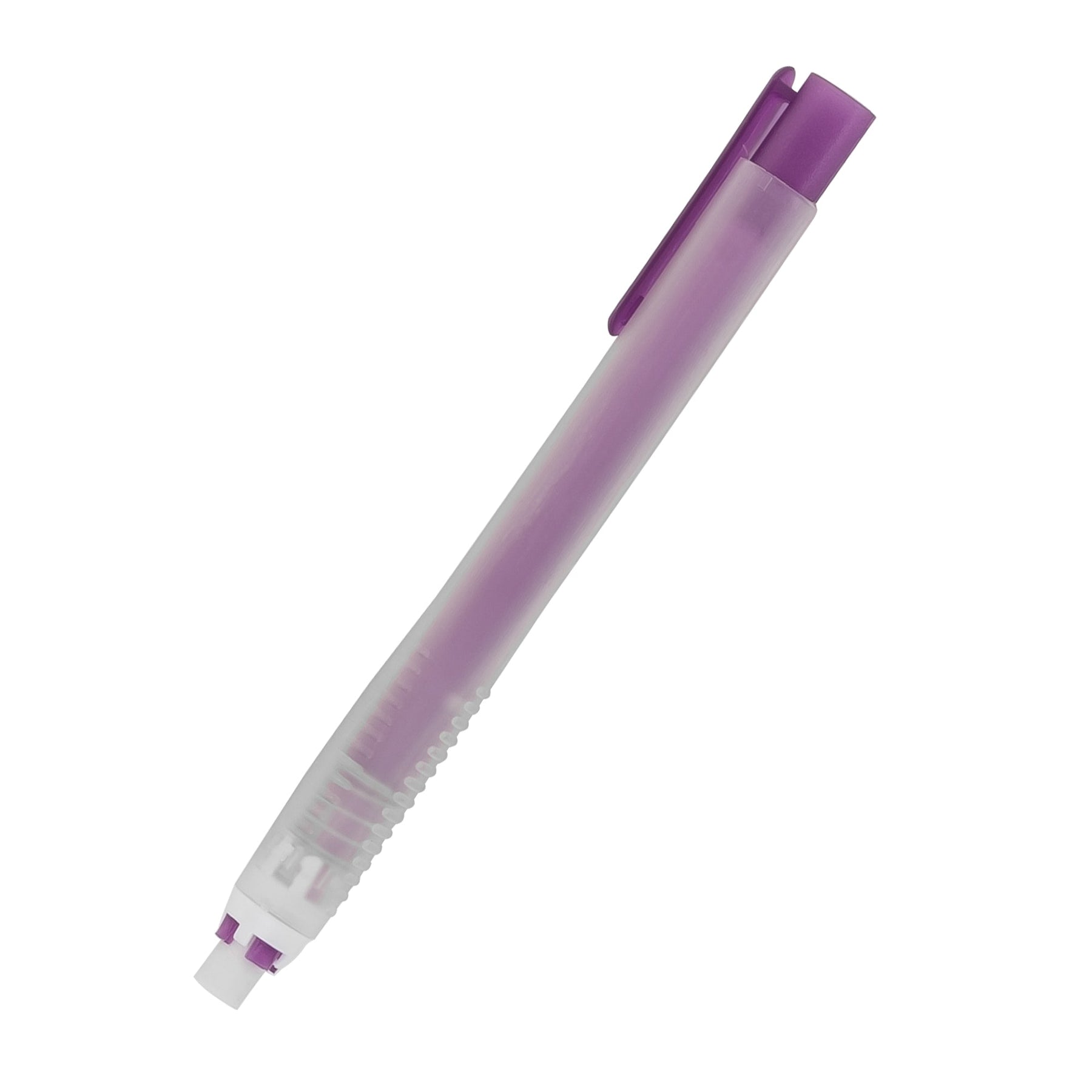 Pacific Arc, Eraser: Clip Stick, white plastic - w/transparent black holder
Retractable eraser in a protective plastic holder. Conveniently adjust the erasers length with the simple click mechanism.
For all applications
Safe and clean erase marks
Will not damage paper
Find the perfect eraser for all of your application needs.
Scholastic
Artist
Hobbyist
Safe and clean erase marks
Great for use on delicate surfaces and papers.
Points and Corners
Great for precise erasing.
Pacific Arc Promise
Free Shipping on all orders above. Feel confident with
easy returns and refunds on all orders.
FREE SHIPPING
We offer Free Shipping on all orders in the continental United States.
MONEY BACK GUARANTEE
If you aren't 100% satisfied with our products we'll issue a full refund.
AFTERMARKET SUPPORT
Have a question about an order or product? Need to replace a part? Our support team is here to help.