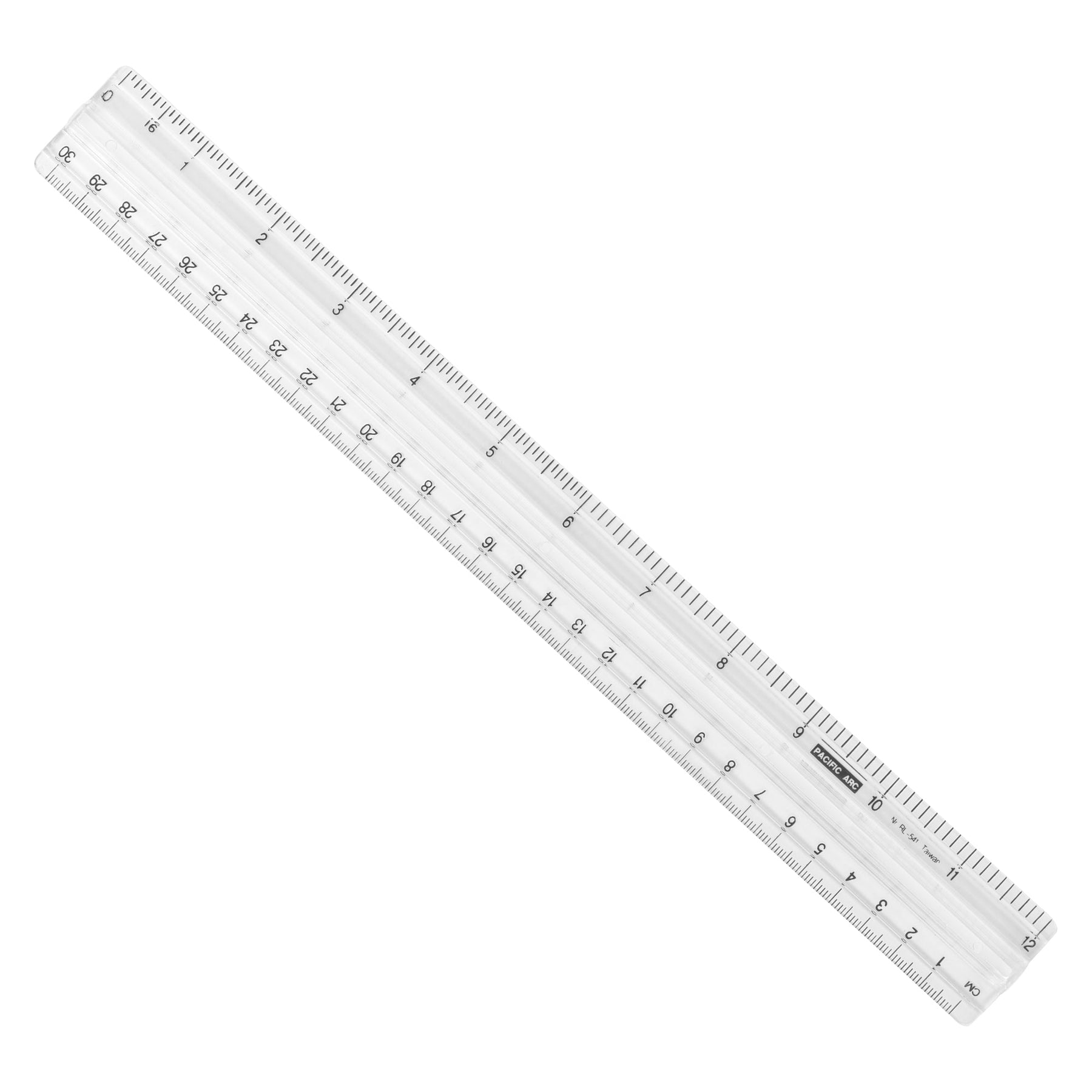 Pacific Arc - Easy Grip Ruler, 12 Inch, Inches and Centimeters, Clear
This acrylic ruler is made from strong plastic. Featuring a raised center grip for easy and precise handling. 
Raised center spine
Inches and metric graduations
Fully transparent

Inches divided to 1/16th and to 10ths of an inch, and 30 centimeters.
Raised Inking Edge
Create crisp markings with fear of bleeding or smudges.
Plastic Rulers
Made from high quality transparent acrylic for more precise measuring.
Reinforced Metal Edges
Heavy duty classic wood rulers from Pacific Arc feature metal edges to facilitate fine lines and cutting.
Pacific Arc Promise
Free Shipping on all orders above. Feel confident with
easy returns and refunds on all orders.
FREE SHIPPING
We offer Free Shipping on all orders in the continental United States.
MONEY BACK GUARANTEE
If you aren't 100% satisfied with our products we will issue a full refund.
AFTERMARKET SUPPORT
Have a question about an order or product? Need to replace a part? Our support team is here to help.