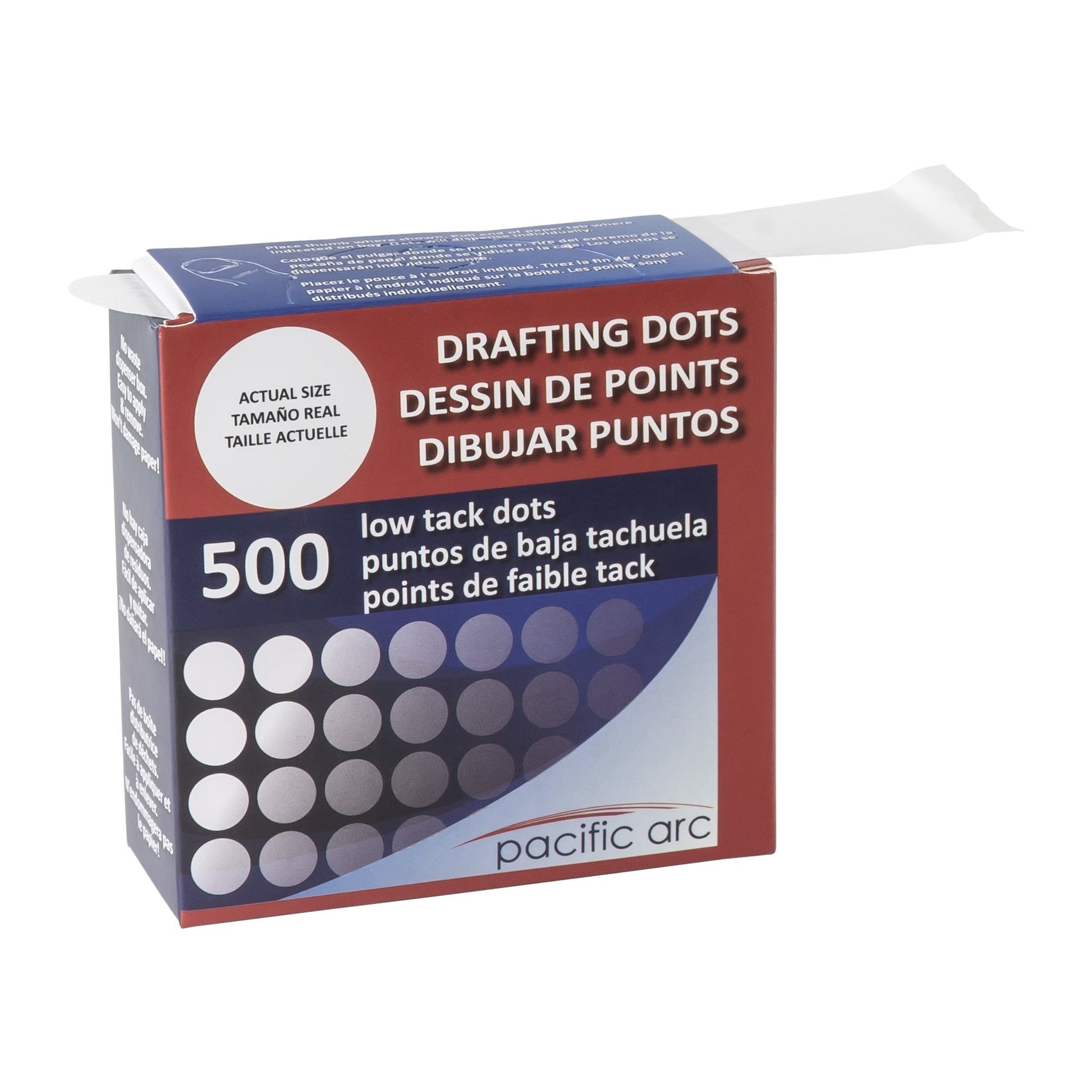 Pacific Arc, Professional Blank Drafting Dots, 7/8", Roll of 500 Dots per Box.
A modern replacement for the drafting tape.  These drafting tape dots will hold blueprints, artwork, drafting documents, and much more.
Adhesive features a strong hold to most surfaces without any sticky residue.
Made with reduced tack for easy lifting, preventing damage to delicate surfaces.
Easy dispensing box make using drafting dots easier than ever before.
Easy to carry in a bag or tool kit
Easy to Use
Box doubles as a dispenser, allowing users to easily grab one dot at a time.
Thin and Flexible
Known as "the second most useful tape in the world," drafting tape is thin and flexible allowing for more versatile uses.
Staying inside the lines
Drafting tape is ideal for framing artwork to prevent markings outside the intended area.
Easy Peel Off
Low tack means it is easy to peel off and won't leave any adhesive residue behind.
Pacific Arc Promise
Free Shipping on all orders above. Feel confident with
easy returns and refunds on all orders.
FREE SHIPPING
We offer Free Shipping on all orders in the continental United States.
MONEY BACK GUARANTEE
If you aren't 100% satisfied with our products we'll issue a full refund.
AFTERMARKET SUPPORT
Have a question about an order or product? Need to replace a part? Our support team is here to help.