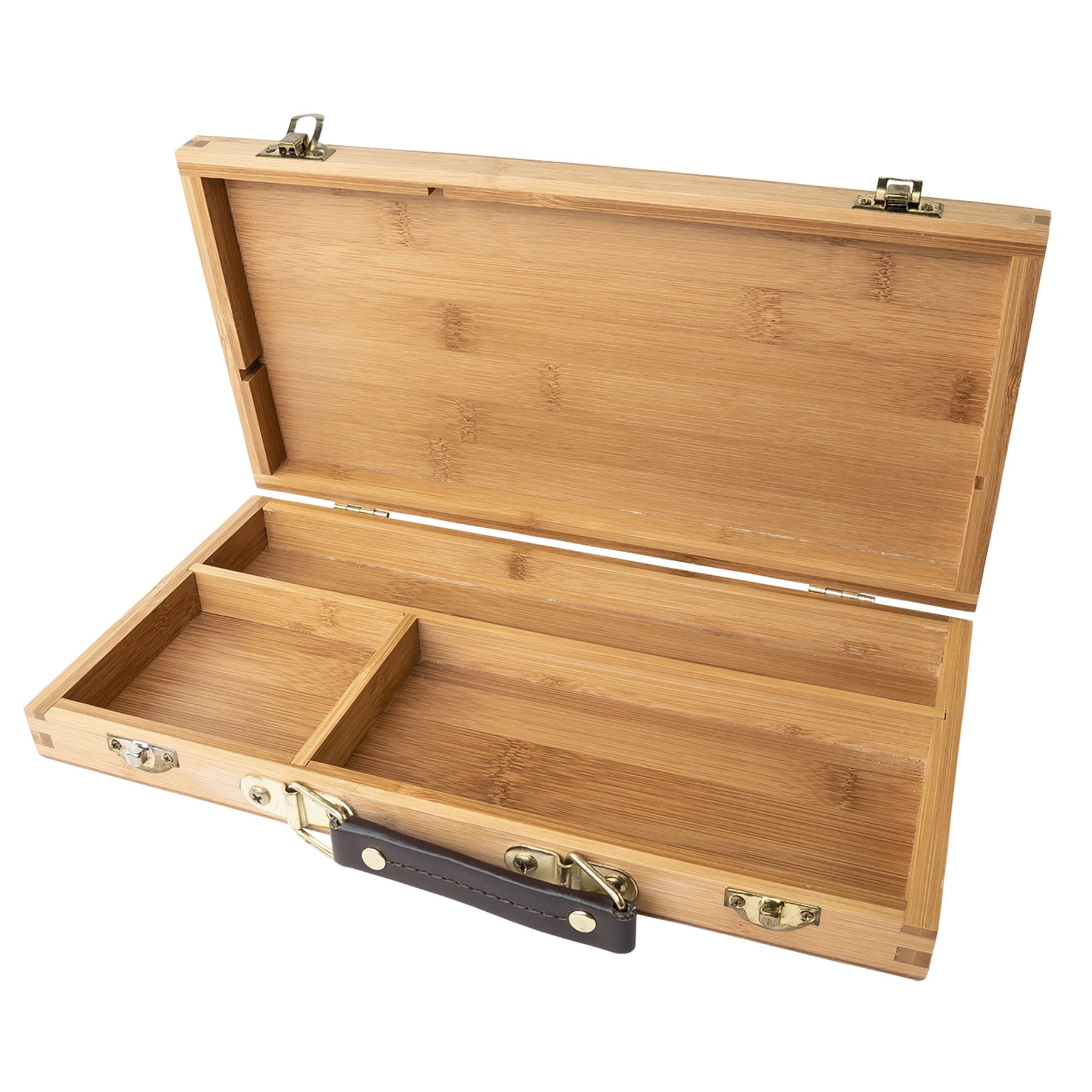 Coleto Tool Box for Art Supplies, 12 Inch x 6 Inch x 1.5 Inch, 3 Fixed Compartments
The Coleto artist tool box features a convenient leather handle with three fixed compartments. The perfect storage case for any artist that needs reliable protection for their tools.
Three Fixed Compartments that are 1.5" deep.
Leather Handle
Resourceful Toolbox made from renewable bamboo.
Overall carton size: 12" x 6" x 2.5"
Weight: 2lbs.
Sturdy and durable
Made from sustainable and strong bamboo that provides maximum protection for all the valuables inside.
Easy to transport
A lightweight design featuring a durable leather handle for easy portability.
Stay Organized
Deep storage with 3 fixed dividers to help organize all of your most important tools.
Coleto tool box
3 Compartments

Renewable bamboo wood
Salado tool box
4 Compartments

Paint palette included

Renewable bamboo wood
Zacate tool box
5 Compartments

Paint palette included

Renewable bamboo wood
Pacific Arc Promise
Free Shipping on all orders above. Feel confident with
easy returns and refunds on all orders.
FREE SHIPPING
We offer Free Shipping on all orders in the continental United States.
MONEY BACK GUARANTEE
If you aren't 100% satisfied with our products we'll issue a full refund.
AFTERMARKET SUPPORT
Have a question about an order or product? Need to replace a part? Our support team is here to help.